Tighter margins call for tighter farm management
---
Data is the cog that drives successful decisions.
No more guesstimates. Less room for error. Our farm management software lets you see your farm, inside and out, in real time, with one system on your favorite device. So you can make smarter, more profitable decisions about the row crops you grow—day in, day out.
PLAN with ease.
Get all your data in one place to plan a more successful year. Accurate data in means greater profit out.
Create operational and financial plans based on accurate, field-level numbers
Create whole farm, lender ready budgets with complex ownership models
Track actuals to budget and respond to changing conditions
Consolidated input shopping list and real-time purchase orders
Ensure you receive everything you purchase
Know what inputs you have on hand
Convert plans to work
Communicate work orders to the field
Track field work in real time
"We've never had access to this level of information. Now I understand my margins and break-evens field by field."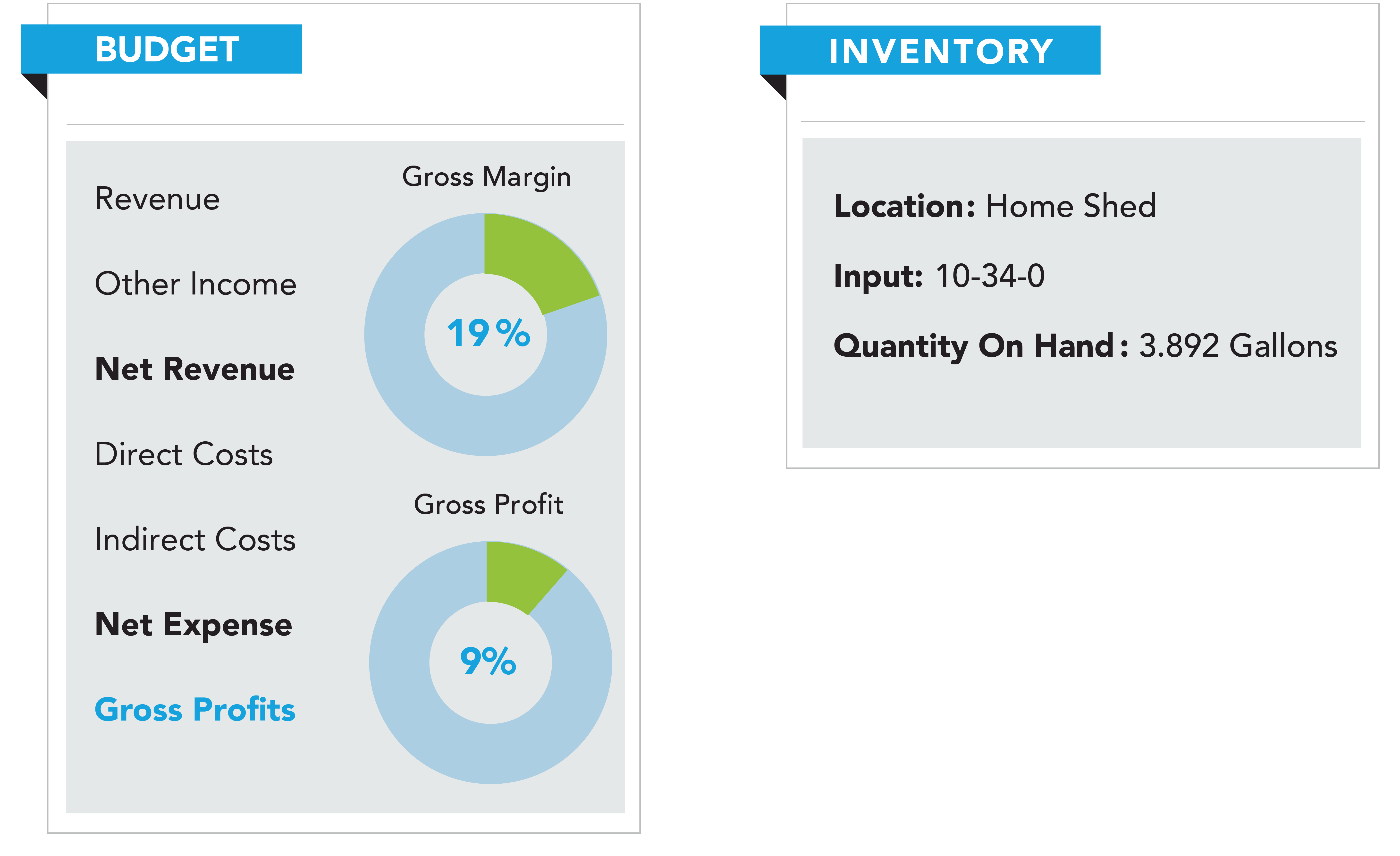 EXECUTE with confidence.
Get a bird's-eye view of your operation. Boost efficiency, accuracy and accountability in real time.
Production Tracking & Reporting
Automate real-time activity records through your Climate Fieldview™ or John Deere Operations Center accounts
Keep tabs on progress from the field or office
Track cost of production as work gets done
Harvest Tracking & Reporting
Field-level yields trued up to elevator delivery weights
Full traceability from field to final destination
Catch missing loads and other issues on the spot
Time-saving crop insurance documentation and claim support
"With Conservis, we don't have to wait until the work is done to know what happened, we can see it all in real time"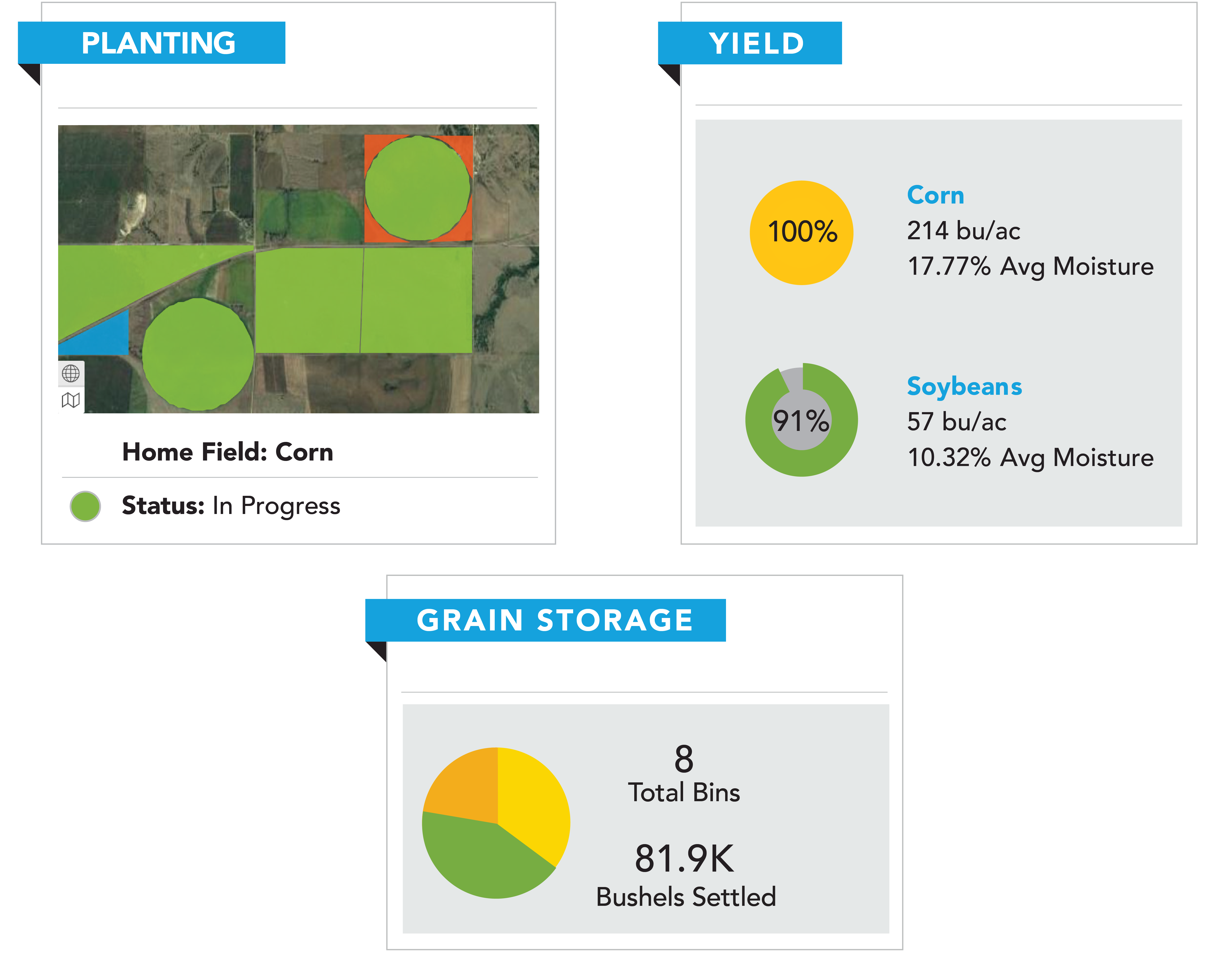 ANALYZE with precision.
Account for every nickel. Generate time-saving reports for banking, regulatory, insurance and stakeholders.
Crop & Contract Management
Upload electronic delivery receipts
View deliveries against contracts
Automated settlement reconciliation ensures you get paid for every load
Manage crop shares easily and accurately
Cost and profitability analysis by farm, field, or down to the square yard
Compare budgeted costs vs. actual costs
Identify most profitable practices to optimize and control costs
Compare performance and efficiency across fields, seeds, protectants, and nutrients
Evaluate and measure field and activity performance using side-by-side comparisons.
See costs and activities as stackable layers that can be selected and unselected to readily view application and yield analysis.
Use your own data to truly understand how in-field decisions affect your bottom line.

Put an end to the guessing game and finally understand what's financially most effective.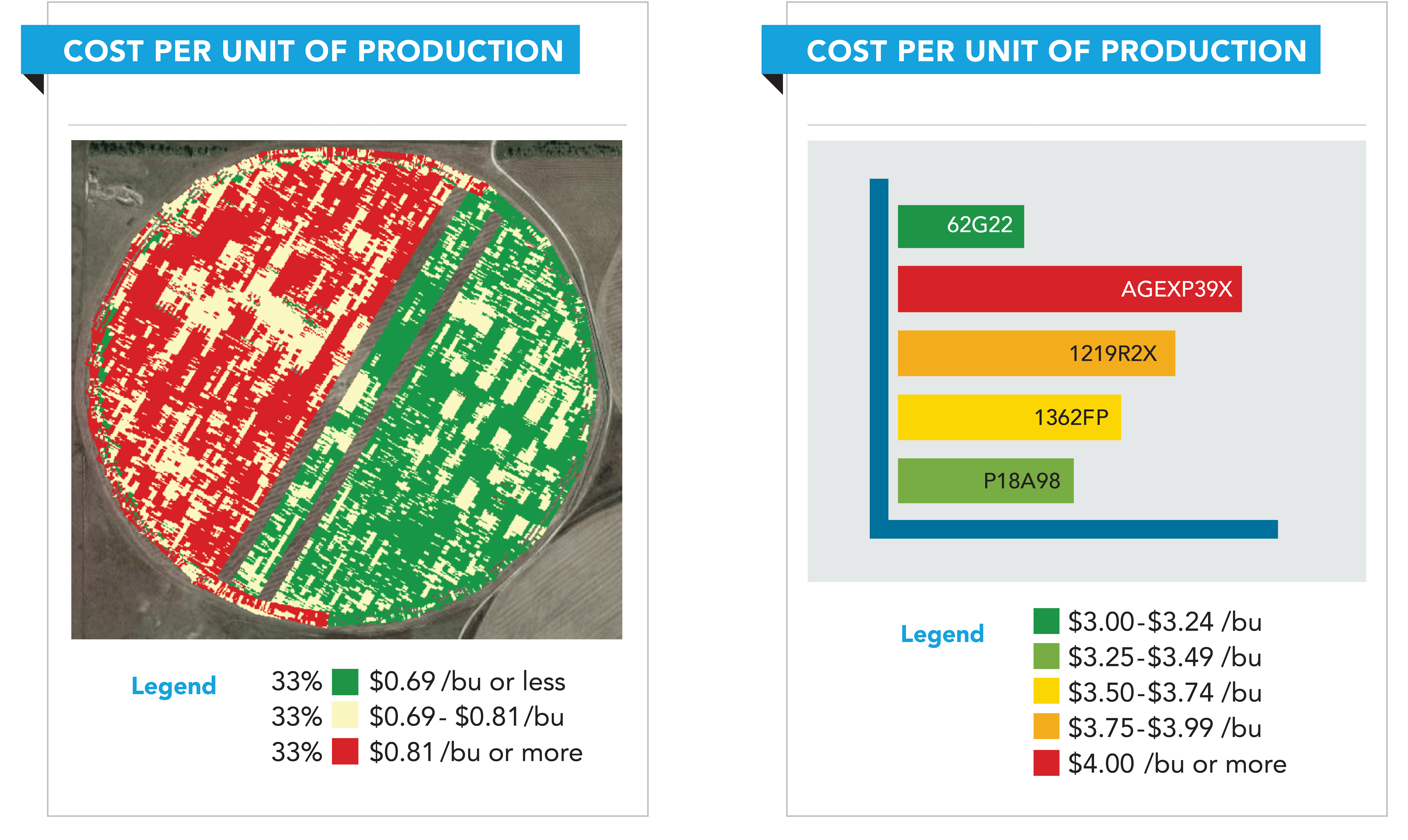 "Zone economics showed me that my premium seed didn't pay off. The yield just didn't offset the higher cost."