Agronomic and Economic Data Unite
---
You've used Climate FieldView™ to make your agronomic decisions with confidence. Now understand the impact to your bottom line.

Real-time insight direct from the field, our farm management software has been grounded in farmer input.
Seamlessly integrate your as-applied and yield data from John Deere Operations Center or Climate FieldView™ into a unified view of your operation. Always have the up-to-date information you need at your fingertips, with no extra hardware or manual data re-entry required.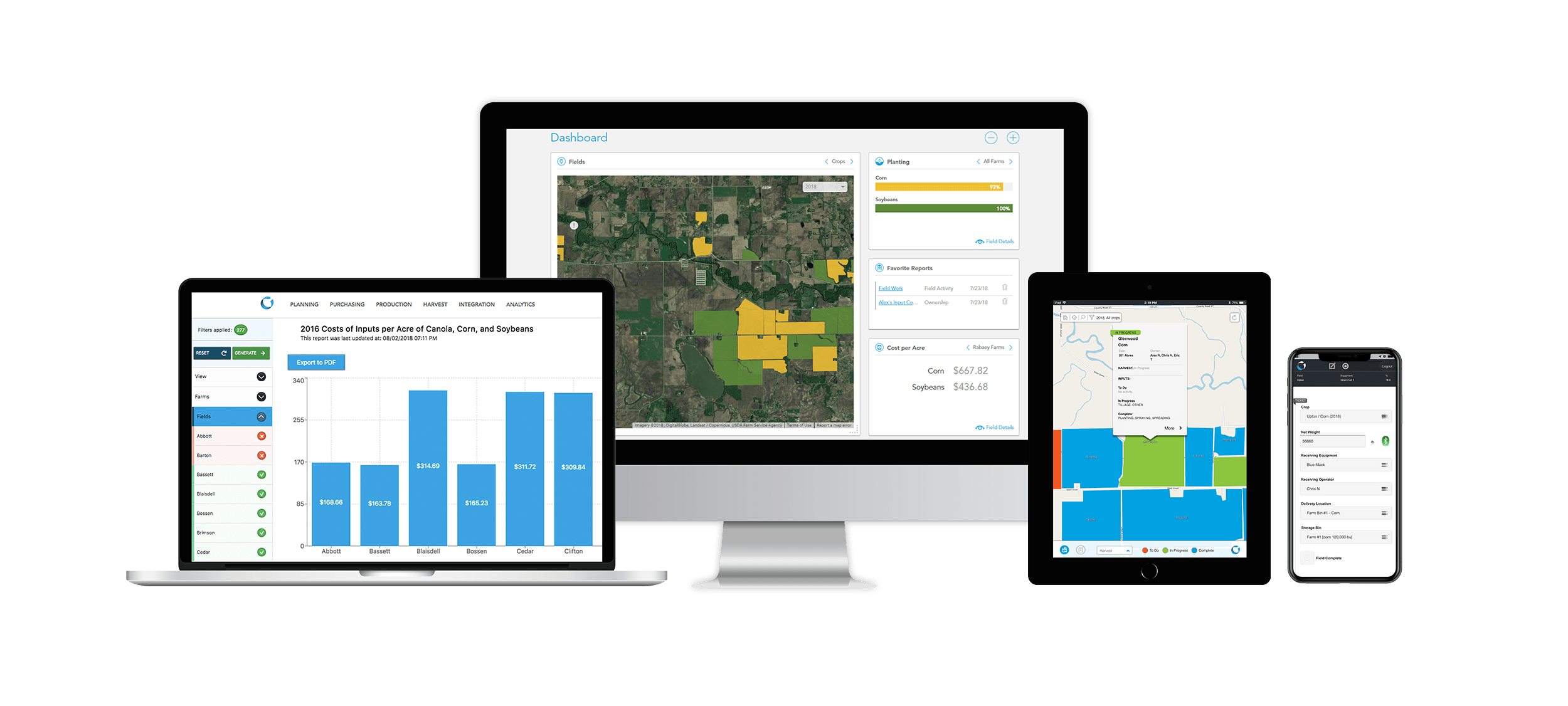 See if Conservis is right for you.
As the leader in Enterprise Ag Management, Conservis is enabling growers to use their data and turn insight into action.
Let's Talk
Spot gaps and inefficiencies while there's time to correct them
With agronomic and economic data in one spot, you can analyze field and crop performance daily, monthly and annually to see what worked and what didn't. Use the data to make informed decisions that yield higher profits.

Make business moves with more than your gut
Have the confidence to grow your business operation having the data directly from what was applied to your fields. Use analytics to understand your true cost per bushel and cost per acre. Know your whole operation in and out to make decisions about future opportunities.

With all your activity records in one spot, you can provide reports to landowners, regulators and lenders using the data directly from the field at any point in the production season.

See what Conservis can do for your business
Leverage your 2018 FieldView™ data and plan for profit throughout the year in Conservis.
Sign up with Conservis today to have a Conservis's Customer Success team member work with you directly to load your 2018 FieldView™ data into our farm management system.
Have 2018 FieldView™ activities tied to costs in Conservis
Take that history and apply to 2019 decisions
Know your cost per acre and cost per bushel for upcoming planting activities
Get first hand training on how to further leverage FieldView

™

data within Conservis throughout 2019 and beyond.
Don't just take our word for it
"We've never had access to this level of information. Now I understand my margins and break-evens field by field."
"We don't have to wait until the work is done to know what happened. We can see it all in real time."