Connect your field data to your finances
---
When your operation's on-farm data gets linked to your finances, you're positioned to improve financial management by managing risk, controlling costs and improving profitability.
Historically, the hard part has been connecting the dots between what happens on your fields and your finances. You deserve tools that harness your financial and operational data as an asset to grow your business. Using Conservis' farm software for financial data management can help you achieve your goals.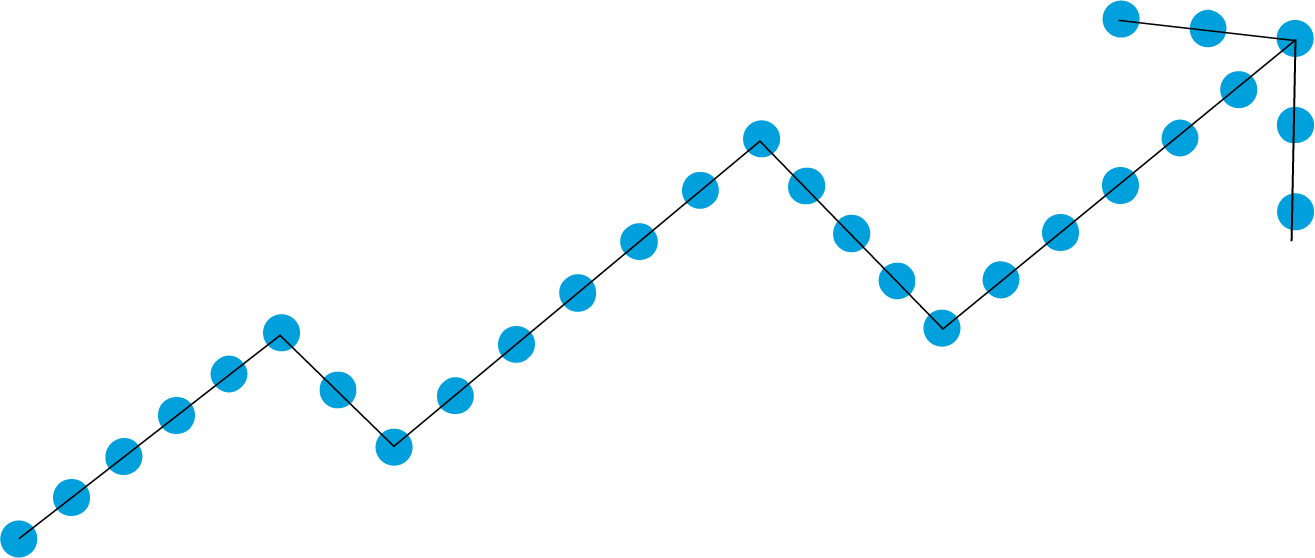 Our partnership with Rabo AgriFinance brings transformative change to the business of farming.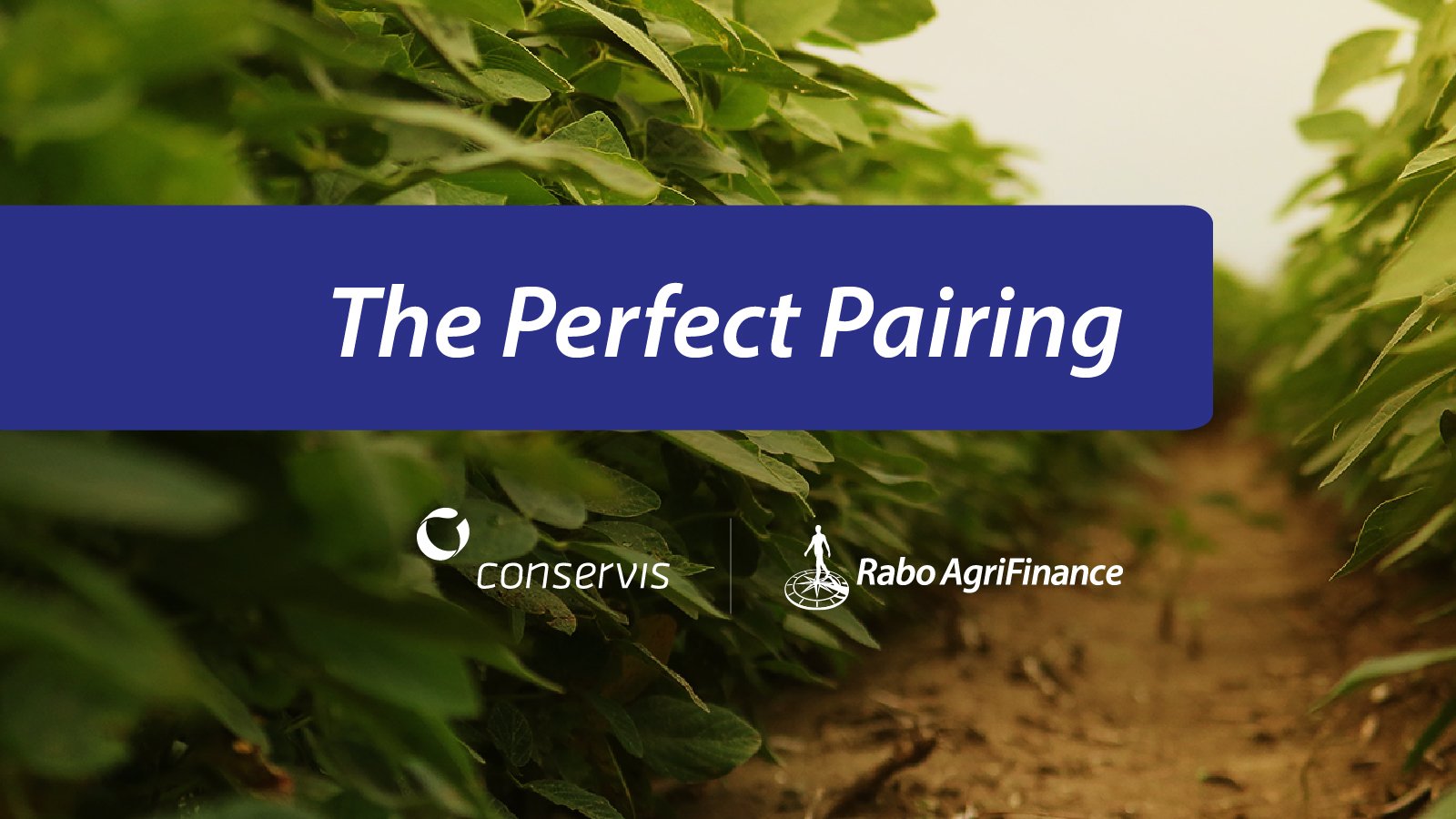 Create a complete and dynamic financial plan necessary to:
Gain visibility to field-level plans, operational plans, loan and land management.
Make profitable in-season operational and marketing decisions faster with less potential for error than traditional methods.
Streamline access to credit and financial tools.
Gain confidence while aligning with business partners.
Discover a clear path to where you wish to move your operation forward, regardless of where you are today.
You don't have to be a Rabo AgriFinance client to reap these benefits. This farm software for financial data management is ubiquitous, and leads the next evolution in how farms utilize ag data to make informed business decisions.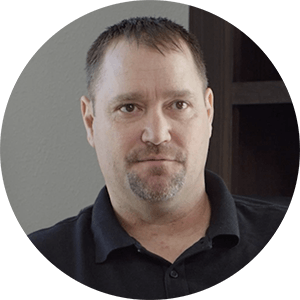 "Having the information does give us confidence in trying to expand the farming operation. And the peace of mind that the data's correct, the inventories are what they're supposed to be - it's very important, and they both go hand in hand with finances. You have to know where you stand (and the sooner the better) so you can look into the future and see if you're going to be profitable."
Having a partial view of your farm's economic performance simply doesn't cut it in today's environment. Conservis helps you create a full financial picture of your operation.
Gain visibility to field and operational plans, loans and land management.
Make confident marketing decisions.
Generate reports for loan applications and renewals quickly.
Rely on tools that provide a full financial picture of your operation in real time.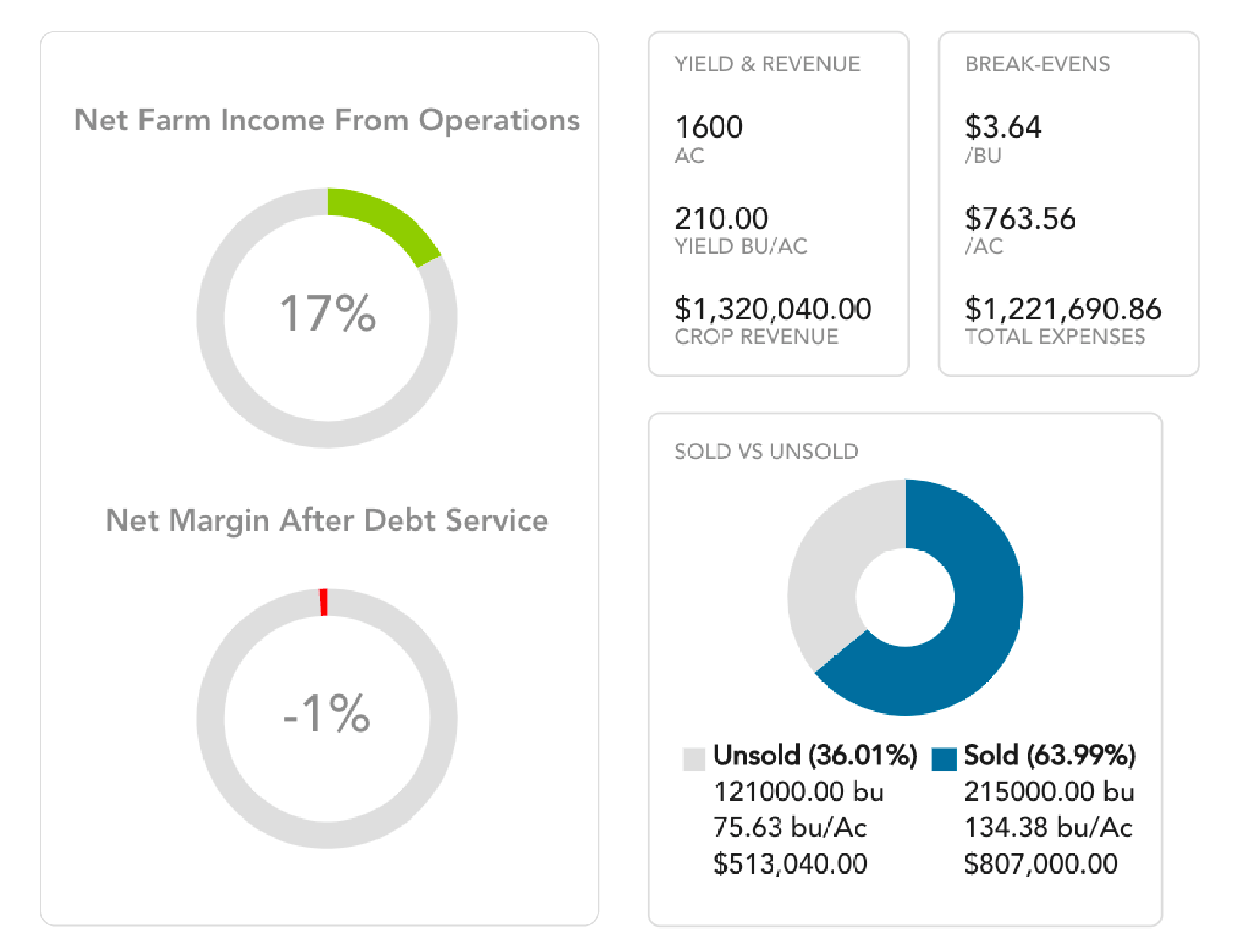 Track your cost of production and cost per unit (bushels or lbs) down to the crop and field levels. When growing row crops, you can even track this right down to the zone level. Conservis will become your decision-support tool by showcasing your very own real-time costs.
Comprehensive Budget & Variance Reporting
Access your comprehensive, real-time budget that factors in cropping revenue, and both direct and indirect costs to get a complete picture of your farm's operation. View cash flow reports and quickly see where you are in season, allowing you to make faster, more informed decisions.
Understand where your revenue is coming from and when you expect to receive it. Use it to predict your cash needs for the year.
Loan Request/Renewal Packet
Gain instant access to a shareable report package featuring the data needed most by your lender. Use that time saved to enable deeper conversations on how to move your operation forward.
Incomplete information and data silos create mistakes and inaccurate information. In Conservis' farm software for financial management, all the data is in one system.
Lenders and business partners want data they can trust. As a Conservis client, you can quickly and confidently generate reports where the data ties back to the field, creating better conversations on how to move your operation forward.
Conservis makes it easier for you to get the complete financial picture of your business and focus on the areas that matter most.
Empowers visibility between growers and lenders, but also partners such as trusted advisors, investors, landowners and stakeholders, all at the grower's discretion.
Creating and maintaining a budget outside of Conservis is complex and time-consuming, often hindering the ability to scale. Conservis provides the ability to create and manage this information in a single system.
"In a few clicks, I can send something to a lender at any point in time, and they'll have everything they need to see where I'm at, and I have everything I need to make smarter, more timely decisions."
Financial Management | Stories & Insights
We fully understand that to see your full financial picture, you need the ability to layer your accounting data on top of your operational data. That's why Conservis enables you to quickly sync your accounting data into Conservis. Our time-saving import option allows data from most accounting systems (like Quickbooks, CenterPoint Accounting for Ag, FBS Systems, Xero, Microsoft Dynamics 365 Business Central, Oracle NetSuite and more) to be mapped and imported into Conservis.

Analyze farm costs and revenue based on your operation's true costs.
Improve overall financial accuracy within Conservis.
Remove manual data entry.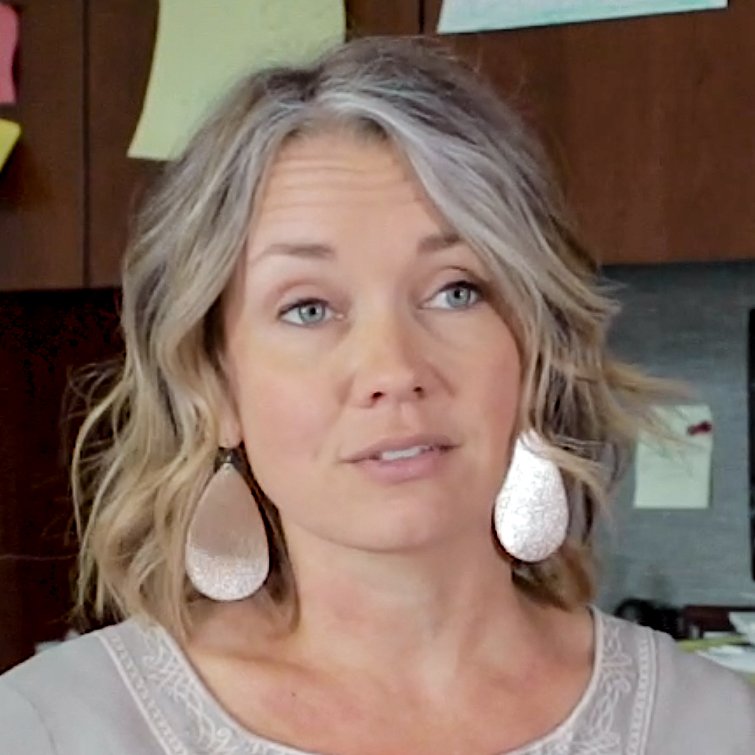 "Having a complete financial picture in Conservis allows a high-level glance of what is going on. You can dig down into the details if you want, but it gives you a broad picture of where your operation was, where it is, and where you expect it to go. Having the tools to compare your 2019 budget to 2020, and then forecasting into 2021 and having it all together on one page is invaluable."
Is Conservis right for you?
---
Let's start with a conversation.