You might know that conversation with farmers quite literally formed our business. What you might not know is that we're still very much in conversation with crop growers today.
Listening to farmers is the cornerstone of Conservis. We're a farm management software company, yes, but we're not coming to you with fancy solutions we've dreamed up at headquarters. Instead, we listen to you tell us how things are, and then we work together to build solutions that bring real value to your farm.
The addition of our Zone Economics tool to our farm management software platform has been an exciting advance in 2019, and today we take you behind the scenes of our product development. You'll hear from Mike Borman, a Conservis founder and current VP of Product Management; Matt Backer, our Senior Product Manager; and a few of our long-time customers.
From our earliest days to Zone Economics
A meeting with a Midwest-based group of farmers led to the development of Conservis' first farm data management software tools. The team started with payday: harvest. We asked the farmers questions. What does it look like right now? What's frustrating? What ideas do you have to make it better?
We listened as growers described situations that were somewhat chaotic, with less control and understanding of what was truly going on on their farms than they'd have liked. Developing tools to get a better handle on harvest had a clear and immediate payback. "There's real money in ensuring you're paid for every load of grain, and real time-savings in being able to reconcile every load that leaves your fields," said Conservis founder Mike Borman.
Borman offered some on-the-ground insight into these early days. "When we developed the first harvest application, literally we were developing right up until harvest," he says. "We were testing mobile applications on the first Galaxy 1s phone. I'd be out in the field working with people, and either the product wouldn't work just as we wanted, or there'd be an idea for an enhancement. We'd be calling developers that night, building code overnight, and deploying new technology the next day to try to make it work during harvest."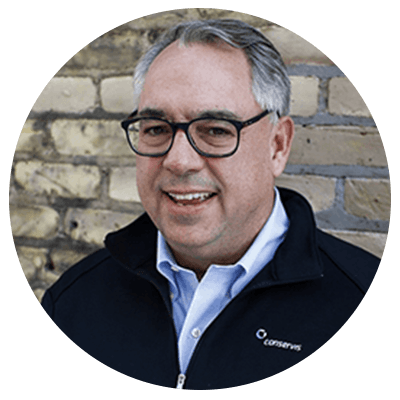 "Where do most of the good ideas come from? It's not people sitting around in offices or in meeting rooms—it's people out in the field with our customers understanding where they're trying to go, what they're trying to do, and getting ideas on how to evolve our platform so we can better meet their needs. That's what I'm excited about."
There's real benefit in the ability to take control over the harvest process, to have certainty over every load that leaves a field and be able to track it all the way to settlement. To this day, our harvest module is one of our best and most-used tools, and it was shoulder-to-shoulder work with crop growers that helped us make it the most valuable solution possible.
It was that type of spirit during our start-up years that allowed us to rapidly grow. We embraced a messy, back-and-forth process with farmers to make sure the things we were developing met their needs.
Fast-forward to Zone Economics, our financial field analysis platform we released in May of 2019. Matt Backer, Senior Product Manager, explains that the development of Zone Economics was no different than that of our very first tools. "It's been a very intimate product development relationship," he said. "We've worked exceptionally closely with a number of growers for several years through the birth of machine integration to look at what information is most important to them. Then we focused on that."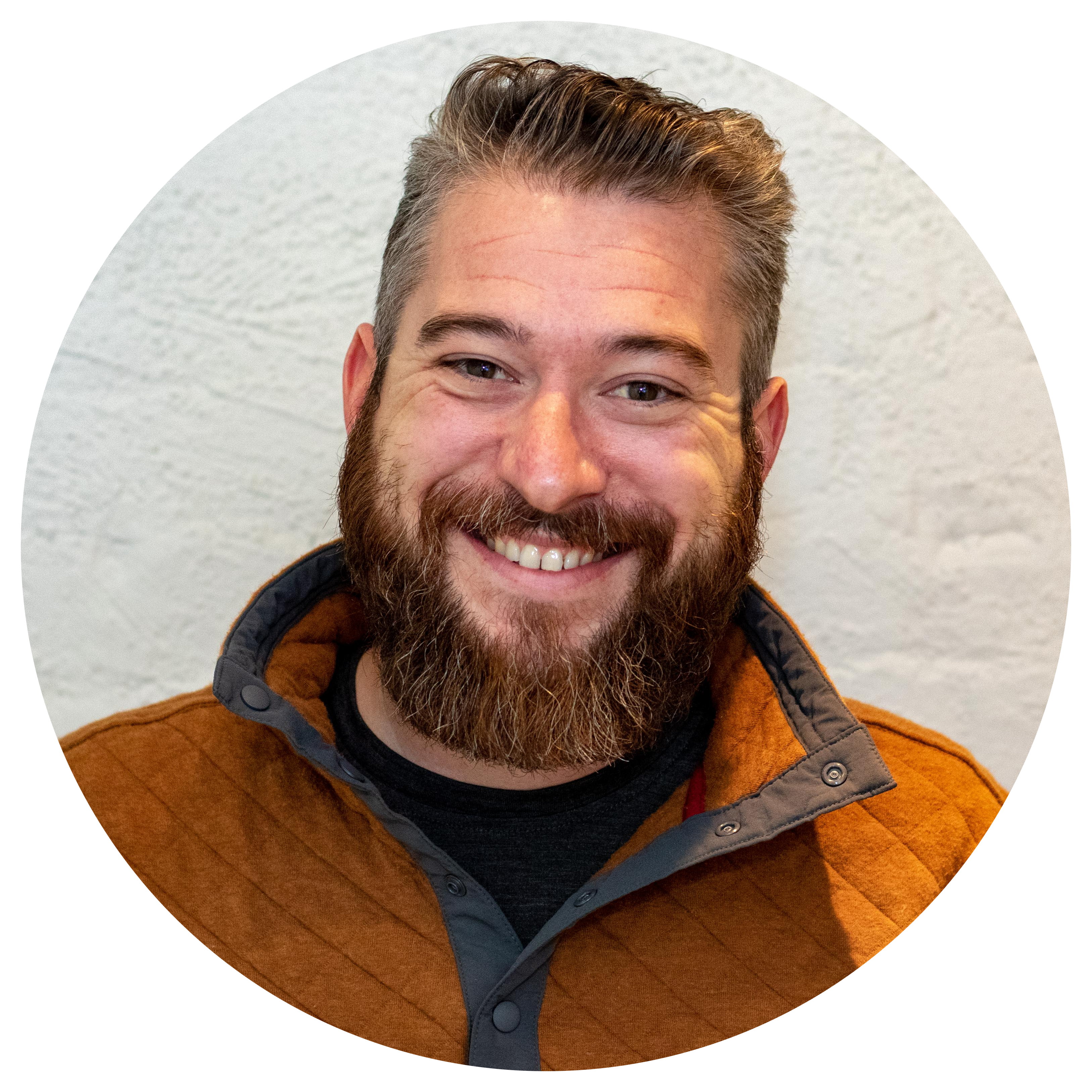 "It's not about building everything in a bubble and assuming that the end result is something of value. This is very much a partnership with our customers in building these solutions out."
Software products rooted in farmer input
Our farm data management solutions continue to be farmer-inspired. Our Customer Success team is on the phone daily with our customers, continually seeking their feedback on our products. Regarding this feedback loop between Conservis and growers, Borman explains, "That's how it is, but really, it's how it has to be. It's mission-critical that our products work." We're not interested in creating tools that don't add value for farm operations.
Backer sums it up: "Farmers are our guide for product development," he says. "We present them with ideas and options, but they're the ones who come to us with the problems that they're trying to solve. We work hard to break down those problems into something that we can provide a function or solution for. We're on a first-name basis with many of our growers. We're not working in a vacuum."
Don't take our word for it, though—listen to some of our long-time customers share their perspectives. Cornerstone Family Farms has seen Conservis grow since the initial founding in 2009. Aaron Lee recalls his experience: "We were learning what we even needed, because we knew we needed something, but we weren't sure what that was. The company came to us and said, how can we help you? Conservis wanted to provide an insightful platform to farmers, so we worked together to build that."
We never stop learning from and listening to our customers to make our tools even more useful. "Even 10 years later, I still experience that with the company. They're constantly in conversation with us about what we can add to the system to make our operation better," Lee said. "It's great to be able to watch it mold as you're going through day-to-day life and see changes happen. And it's been that way since the very beginning."
Sproule Farms, another long-time customer, agrees. "One thing that interested me was that Conservis came to their customers asking what we wanted," said Mike Sproule. "Conservis was never the company trying to tell the farmer what they needed."
Sproule recalls the days of developing our software around work orders: "Conservis brought in customers from different locations, and we sat down for two-three days and hashed out what we're looking for as individuals," he remembered. "Within the next year, Conservis had it, and it seemed like they took a little bit from everybody's perspective to create the product."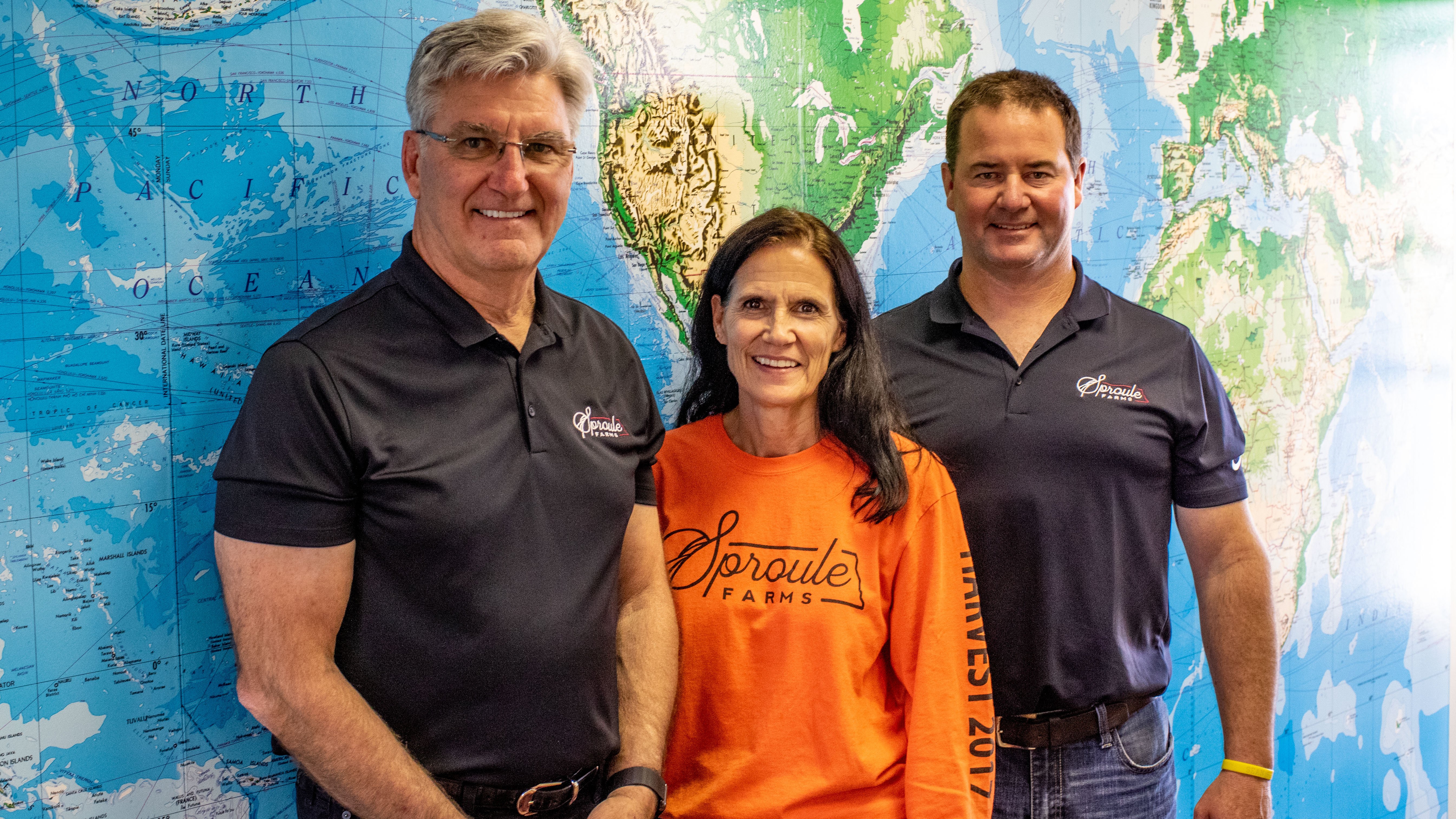 Trust and relationship are how we do business
It's really that simple: from the founding of our company, to product development, all the way through ensuring our customers are successful in using our solutions, we partner with farmers. "The fact that customers say they trust us, that they see us as partners—you can't get a higher form of praise than that," says Borman. "That's what our business is about. Our whole company, whether it's the people in Customer Success or the people who actually develop the products, they have that spirit, that mentality."
We don't come in and tell growers how they can do it better. From day one, Conservis has listened to the people doing the work on the ground. Our deep mission is to work alongside farmers, combining our respective areas of expertise to create a better, more profitable future for agriculture.
Learn More about Conservis