Recently, we shared how farm management software helps track your loads during harvest, saving you both money and peace of mind. This next farm management software benefit saves you time and energy, resources that are just as valuable.
Reporting for your farm operation can be tedious, time-consuming work. Data reports generated by farm management software can be easily created and shared with both your internal team and outside stakeholders.
FSA reporting for crop growers
Reports for the Farm Services Agency are something that the majority of growers like you need to do annually, and farm management software makes this regular chore a whole lot easier.
Sue Bates of Bates Next Generation Farms in Rockton, IL, recalled their operation's experience with FSA reporting prior to adopting farm management software. Her husband and father-in-law would prepare the reports and go to the FSA office together, and they always anticipated these couple of days to be frustrating ones. There was a sense of irritation, she said, because the process felt inefficient yet they didn't have a solution.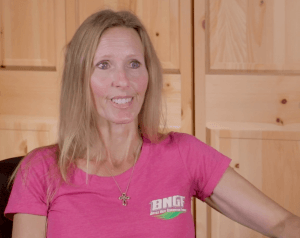 Now that they have farm management software, the experience is totally different. "It's a complicated process, and it took a lot of the frustration out of it," she said. "And [the people at the FSA office] love us for it! I can just send the reports via email. It allows them, in between farmers that are popping in and out, to take a look at ours. When we go over there then, it saves a lot of time for both of us." Her son, Kyle Bates, agrees. "It produces a lot of really nice reports that streamline things," he said.
Carla Vigen of Sproule Farms in Grand Forks, ND, was also happy to learn that farm management software made FSA reporting less of a headache. "Just working with FSA for the tracking of how we produce and how much we produce, we figured that there had to be an easier, more accurate way of doing it than by hand," she said. "And this was it."
We all know that dealing with insurance claims can be one of the most unpleasant parts of life and business. Good farm management software can make a stressful situation much less stressful.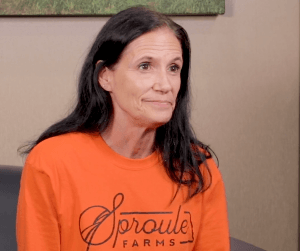 Reports generated by farm management systems can make submitting insurance claims a breeze: accurate yield reports are just a click away and stand up for what the companies request. Vigen, of Sproule Farms, affirmed: "When we've had a year where we didn't see the outcome, yield-wise, those reports are fully accepted by our insurance company as accurate."
In 2017, Lone Star Farms in Sunray, TX, experienced a major issue with fumonisin in their corn crop. Their insurance company expedited their claim due to the precise records stored within the system. "They allowed us to use our farm management software reports to help expedite the insurance claim. That was really nice to have to be able to work through that," said general manager Justin Crownover.
Whether it's a specific issue, or just a rough growing season all around, being able to generate farm data reports needed for insurance makes a tough year easier. 
Conservis customer Max Leischner is a farmer in South Dakota, the state with the highest number of prevent plant acres in 2019. Farm management software saved him lots of time when they had an APH audit for their crop insurance claim this year. "Thanks to Conservis it only took me about 10 minutes, where normally something like this would take me several hours or even whole days," he said.
Aaron Lee of Cornerstone Family Farms in Salem, IN, also appreciated his farm data management system in this tough year. "In a challenging spring where we had replant and we changed crops, we were able to have data very quickly that we could give to our crop insurance agent," said Lee. "It's even beyond what they expect us to have. We can go into more detail and drill down."
Internal sharing and reporting
Easily generated reports aren't just handy for sharing externally; they're also valuable for sharing what's happening on the farm with your team.
Ritter Farms in Marked Tree, AR, is a great example. They manage over 38,000 acres for 18 different tenants and must generate quality reports for all of them. Quick access to reliable crop and input data is important with so many different customers, and they managed it all with spreadsheets before switching to a farm management software system. "We now have the ability to produce concise reports we can give to our clients that show acreage, yield, etcetera," stated general manager Jason Brewer. "All these are so much more efficient, and there's less chance for human error over utilizing multiple spreadsheets."
To start every new year, the Ritter team holds meetings with each of their tenants, and in these meetings the yield reports from their farm management software system are key. Executive assistant Marion Bearden used to go from settlement sheet to settlement sheet, and with differing rent structures, things were complicated. With farm management software, she doesn't have to worry about splits being off when looking at grain settlements. "You feel confident that once that information is in there and you pull the yield information report, it's going to be correct," said Bearden.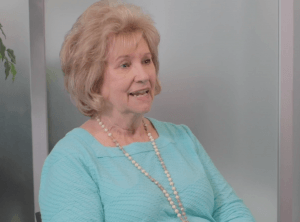 "The ability to pull the info just by a few touches has greatly improved my life."
Random or unexpected requests
There are endless situations where quickly accessed, accurate reports are valuable for a complex business like farming, and we've covered many of the common experiences here. With a farm data management system, you have the peace of mind that whenever information is requested, you're ready to give it—with no stress of trying to pull it all together yourself.
Mollie Sproule of Sproule Farms really values the ability to quickly access accurate, organized data for anyone who's requesting it. "[Our farm management software] has saved the day when we'll have a third party come in and ask us a question that I may not know off the top of my head, such as the seeding rate, or chemicals and whatnot," said Sproule. "They're amazed at how quick we can pull our data and print reports on what exactly happened on this field on what day. It just kind of blows them away."
Marion Bearden at Ritter spoke of an experience where she was approached by the president of Ritter Agribusiness who requested specific information for an upcoming board meeting. "It was so easy. I went in, clicked a button and ran a report," said Bearden. "Two minutes later, I gave him what he was looking for."
You have a lot to do and a lot on your mind. You're doing the work—you don't need the headache of trying to figure out a way to communicate it all to people who need to know. Your time and energy are valuable. Let farm management software ease the reporting burden.
Ready for less headache around paperwork and reporting? Learn more about Conservis, the leading independent farm management software system.