We're excited to announce Financial Management, our latest development that brings information together and makes it useful for decision-making and efficient, profitable farming.
Whether we're talking low commodity prices, trade issues, or extreme weather events that seem more and more common, farmers across the world are feeling the pressure around profit. A set of tools that truly bring agronomic and financial information together couldn't be more important right now. "Solving for agronomic success or financial accounting in isolation is not going to be sufficient for the future agriculture," says Mitchell Dickey, Conservis Regional Manager (and former ag lender).
Our Financial Management tool set provides a comprehensive, complete view of a farm's financial picture. It gives growers an enhanced understanding of their costs, ultimately resulting in savings, sustainability and growth for the farm. On top of that, the tools provide professional, real-time, easily accessible reports to help growers work with their trusted advisors.
Learn more about Financial Management at Conservis.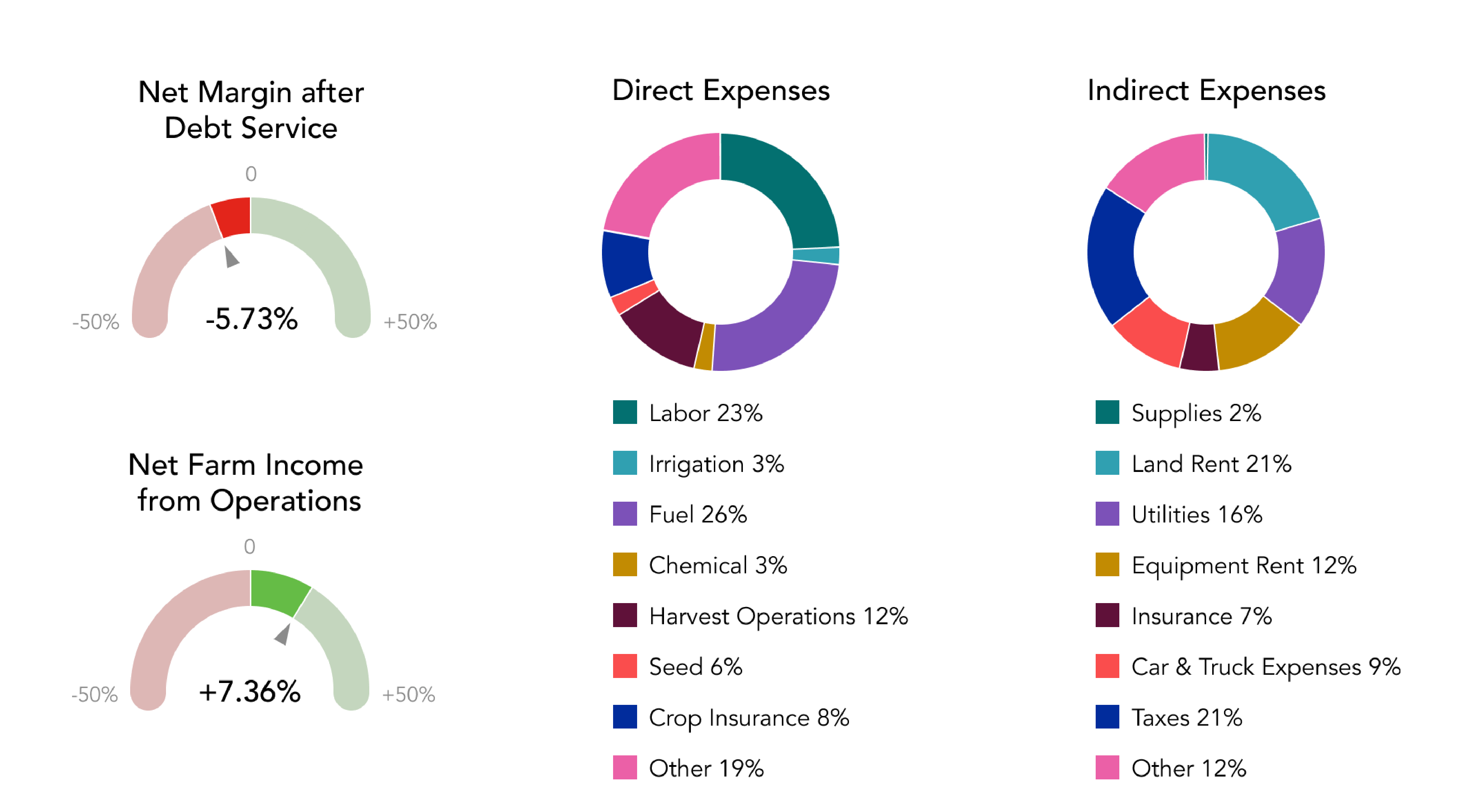 Agronomics and economics
Bringing important information into one place
Historically, farm performance has been centered around yield, and the software industry reflects that by offering  solutions focused on agronomics and producing as much as possible. Though yield is important, it doesn't always tell the most accurate story with regard to profit.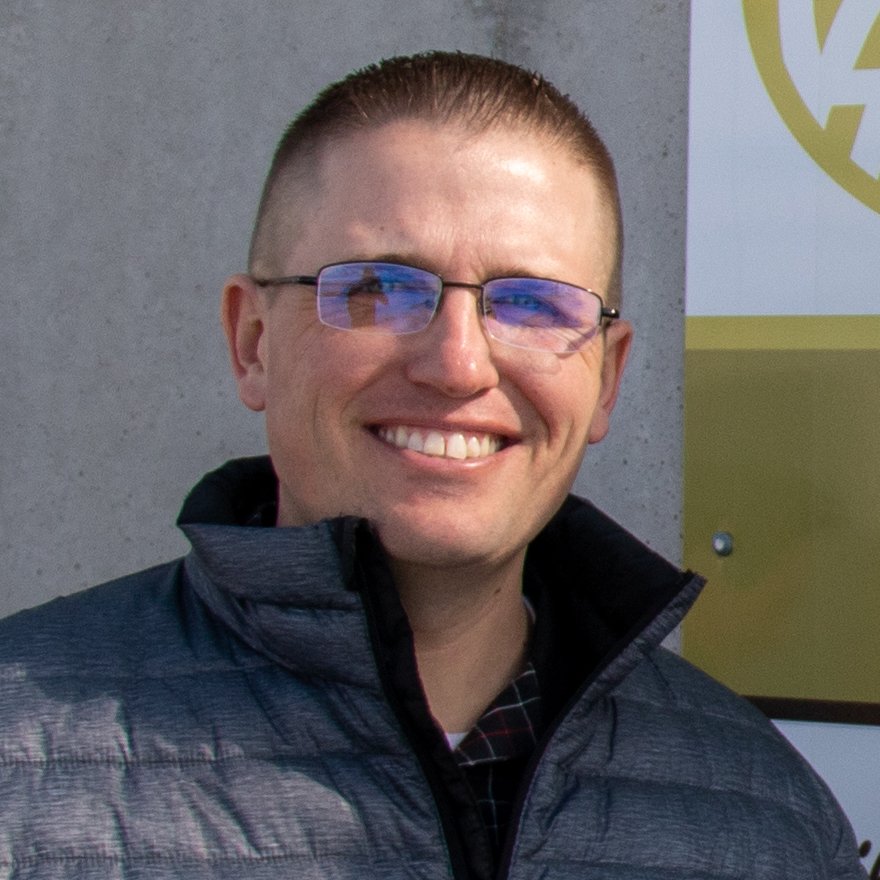 "The future of farming is not about maximizing yield, but maximizing profit."
"In just a year of using Conservis and changing some of my management practices, I've actually had my yields go down in some areas, but because I have a clear handle on my inputs, my inputs have reduced and so my return on investment has actually increased," said Ryan. "I'm more profitable today than I was a year ago because I have a better handle how much my inputs are making me on the back end, which is most important."
Other solutions for the farm, like business or accounting software, are focused on economics. Bookkeeping that isn't linked to field data has the same problem - it doesn't tell the most accurate story possible if it exists apart from the operational activities of the farm.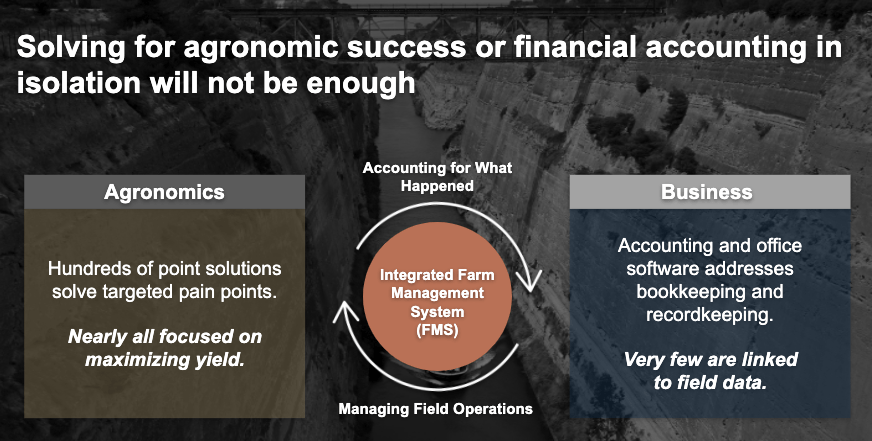 The optimal solution is to bring agronomics and economics together, and that's where our work has always been. "We're an industry leader in farm management. We know that operational data is good, but it's not enough without that financial connection," says Dickey. "Historically it's been a challenge to connect the dots from what happens on the field to your financials, and we're excited to be the leader there with this new Financial Management suite." 
As we looked to fill this gap in the market for the benefit of growers, we turned to our partnership with Rabo AgriFinance  and their world-leading expertise in ag lending. "We've been thrilled to link arms with them and co-develop this technology that connects growers' operational management with financial results," said Dickey.
Financial Management
What it's like
If we could choose one word to describe Conservis' Financial Management, we'd pick "comprehensive."
At the beginning, we were focusd on helping farmers gain more control over their operations. "We always had revenues and indirect and direct expenses," said Amber Ellis, Customer Success Manager and a member of the Financial Management development team. "However, to get a full picture of a farm's financial situation, it was missing some important costs. Over the last year, our team has worked to create the Financial Management suite which includes other revenue streams, including loans and land agreements. Our goal was to get that comprehensive budget."
Because farmers have so many partners, we also made sure this suite included a way to easily share information, always at the grower's discretion. "We've developed a wizard that will tie up all of your important reports into a sharable package, so you can share with your trusted advisors, lenders and partners," Amber said.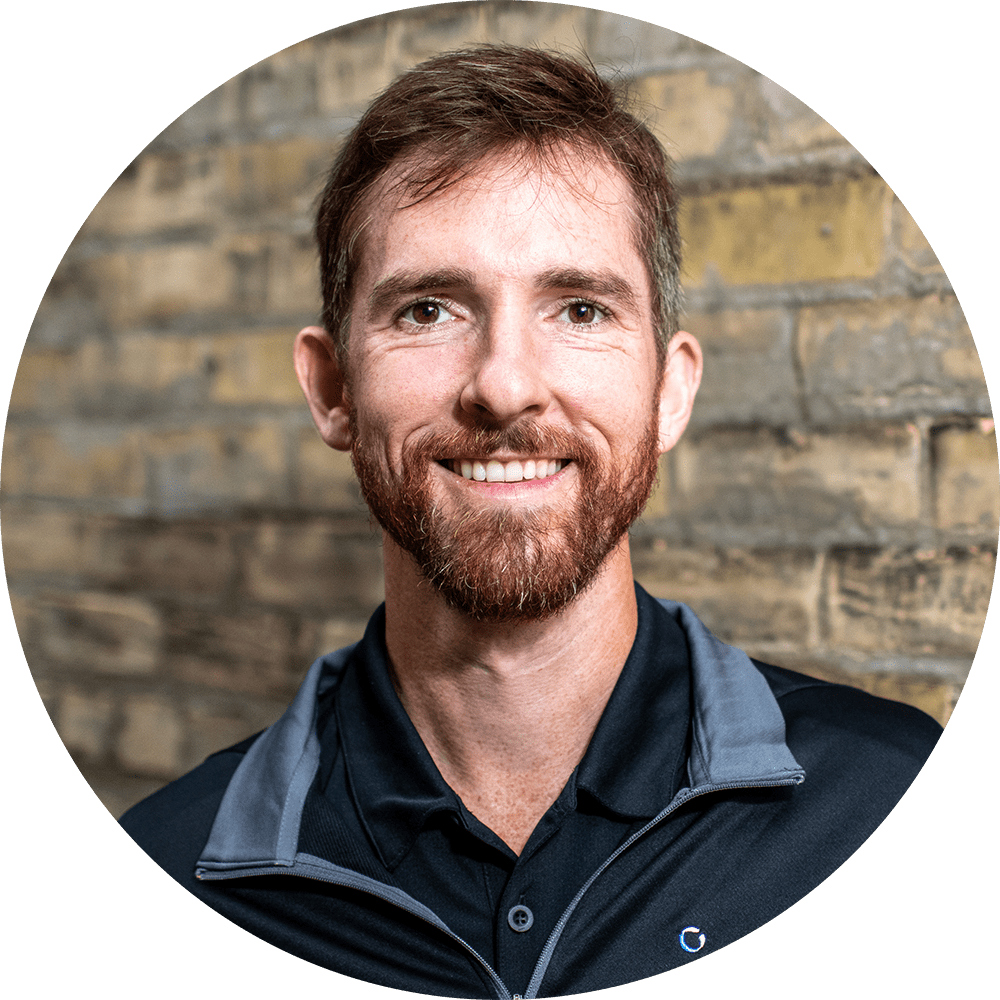 "As you're planning your year, to have information that's updated in real time and linked to field plans is phenomenal. It's very impactful and we're hearing that from our growers."
How to get started
The path forward
"We recognize that every grower is unique and on a different journey of where they're at from a financial management standpoint," says Stu Clark, Senior Product Manager at Conservis. "Some may be very robust already, others may just be beginning to think about it. So, a big part of what the starting place is, is to establish the grower's goals. Where are they on the journey?" Together with our Customer Success team, growers create a customized plan to start where they are and keep improving from there - while getting more and more value from the Conservis system as they do.
Let's get specific: what's the rundown of getting information into the system? First come crop and field plans, together with all the correct costs to ensure a good handle on profit at a crop and field level. Next, indirect expenses can be added via an accounting data import. Then owner expenses can be tied in, meaning costs that are a bit outside the farm, but still part of the overall budget. Next, any other revenues. Once we get all that locked in, land agreements can be added to understand land costs and loans.
Seems like a lot? "We can take this however fast you want to go, we can start small and build up," said Amber. "It's really just what you're comfortable with and what your capacity is. We're here to work with you."
After you've input this information in partnership with Customer Success, how do you share it? "The wizard groups all this information together in a five-step workflow," says Stu. "At the end of the five steps, you export a detailed, professional-looking packet with your company logo and all relevant information, and you can then share it with your partners."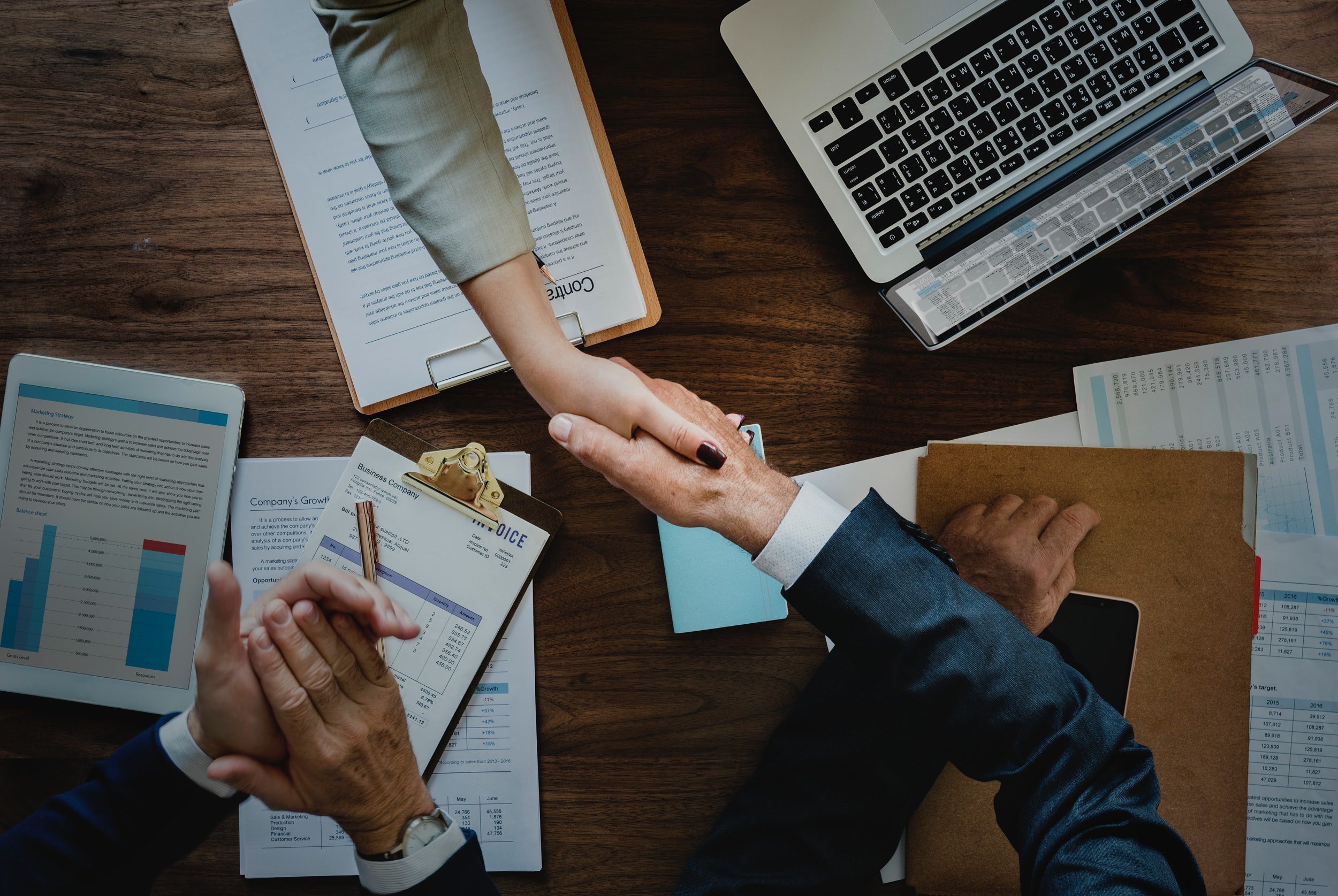 Farmer perspective
BKR Farms co-owner Ryan Christensen weighs in
Ryan Christensen farms 3,500 acres of potatoes, wheat, barley and oats in Grace, Idaho. Ryan was one of our first growers to test out the Financial Management suite and he was happy to share his enthusiasm about this new aspect of the system.
"I've always been one who loves the software and technology side of farming, and I do all the financial management for our operation," said Ryan. Because we co-develop our solutions in partnership with farmers on the ground, we asked Ryan if he'd like to be part of this process. "I agreed, and it's been one of the best decisions I've made," he said.
Ryan has been impressed by the usefulness of the tools, but also how simple they are to use. "Conservis has done an excellent job of making it clean and easy to use, something that you don't need to be intimidated by. I've used probably a half a dozen or more other programs and they sell pretty pictures, but nothing all that useful when you get down to it," he said. "The budget planning, being able know my cashflow exactly, my cashflow requirements and my contracts - it's all really useful."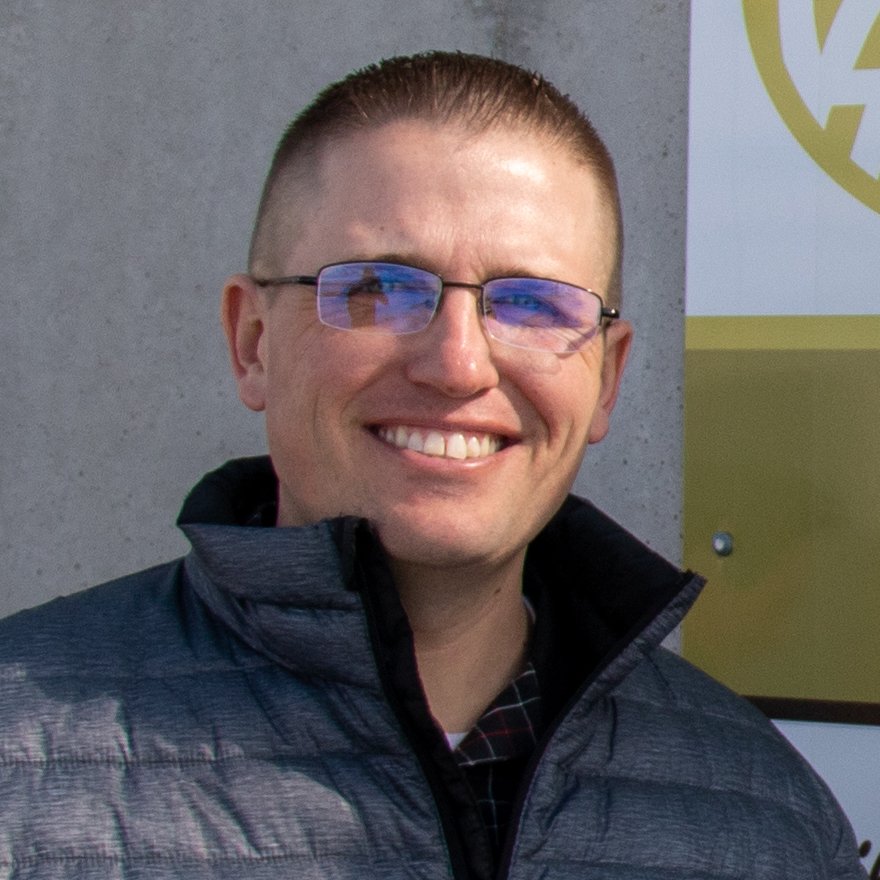 "I went from using an accounting management software, about a dozen spreadsheets, half a dozen PDFs, and two other farm management software programs to create things for my bank to basically having one [Conservis] suite that does it all."
Loan renewals made simple
Ryan gave an example of how real-time access to comprehensive data makes a difference. "Just a week ago I made a decision to buy a different combine and with a few clicks I could send a couple of these reports to my lender," he said. "And instead of him being leery or saying, 'Well, we need to wait for this to come in or that to come in,' he gave me the rubber stamp to say, 'Yeah, go ahead and make this purchase because you're looking good.' He and I both have the numbers we need to make better decisions."
Ryan also shared how his annual renewal went with the capability of these tools. Together with Customer Success at Conservis, Ryan put together his lender packet. Both he and his lender were impressed at the speed of the process: "In two hours he called me back and said, 'What would have taken me two weeks to get all this information, you gave me in one concise report.'" In a few hours his lender told him all looks good and he's sending on for approval.
On top of the ability to get his loan processed quickly, Ryan emphasized the time and headaches saved. He described gathering the paperwork for his renewal taking many hours, explaining that he'd still have to spend time tracking down missing information, sometimes multiple times. It was a much slower, much less efficient process. "With Conservis it did take time and effort to get everything set up, but once it's set up, it's 15 to 30 minutes once a month to do some updating and that's it," he said.
Easy accounting data import
Ryan also shared just how easy it is to get an up-to-the-minute look at your operation's performance. Ryan uses accounting software and pulls this information into Conservis at the end of each month. "I timed it last week and it took me less than 15 minutes to pull everything in and get everything up to real time, which has never been possible before the Financial Management suite," he said. "It's a great tool, one that may look intimidating, but it's not. It's quick and easy and the support staff at Conservis is unrivaled."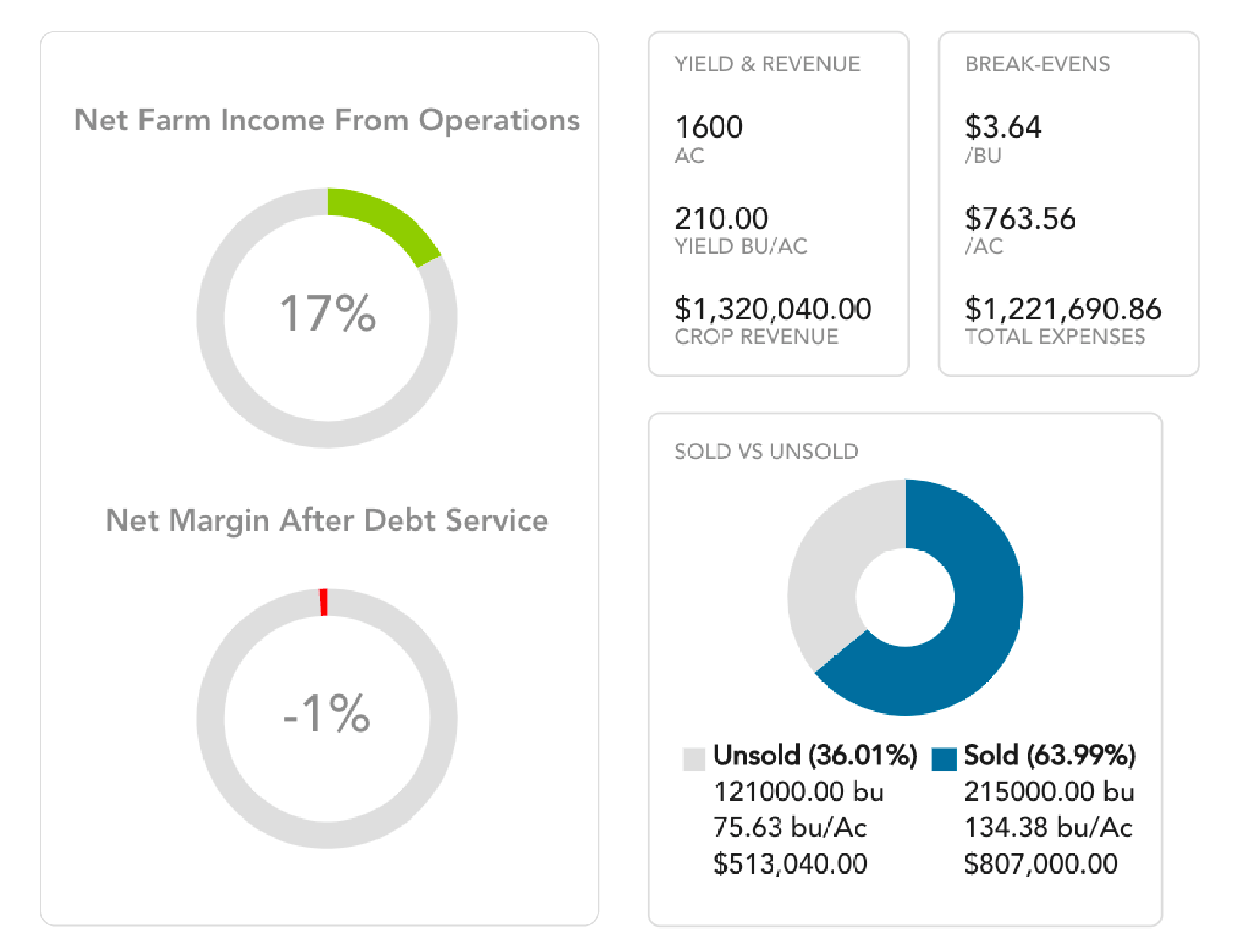 One system. A complete picture of your operation, for you and anyone else who needs to know. This is the future of farming, and we're here for it.
Conservis is the leading independent farm management software. Learn more about Financial Management.