Native to North America, pecans are a valuable commodity worldwide due to their interesting texture, health properties, and of course, delicious taste. Though it can take nearly a decade to grow to optimal nut production, the pecan tree can produce nuts for over 100 years.
The farming of "America's native nut" is gaining ground in the United States. Though pecans have been farmed for hundreds of years in the U.S., until recently they hadn't had real validation as a true commodity crop. In 2016 a Federal Marketing Order for pecans was approved, allowing for the formation of the American Pecan Council and giving the industry more stability and resources.
The demand for pecans is rising both domestically and around the world. "Investors have expressed optimism that pecan investment will pay attractive dividends," stated a recent Farm Progress article.
Competition and Market Realities
American growers largely dominate the market for nuts such as almonds and walnuts. Pecans, however, have international competition.The U.S. and Mexico lead the way in pecan production, with the U.S. being slightly behind in recent years.
American pecan growers have had to adjust course due to market realities. For example, due to recent trade disputes U.S. pecan growers saw tariffs on sales to China increase from 22% to 47%, leaving many with the need to find new market opportunities.
The U.S. pecan industry is growing—over 15 states are now farming pecans, with lots of potential in California, where many of the world's nuts are already grown. The industry will only continue to stabilize, and trade relations will adjust. Meanwhile, American pecan farmers have a unique opportunity to not only compete with foreign imports but lead the way in promoting a higher standard.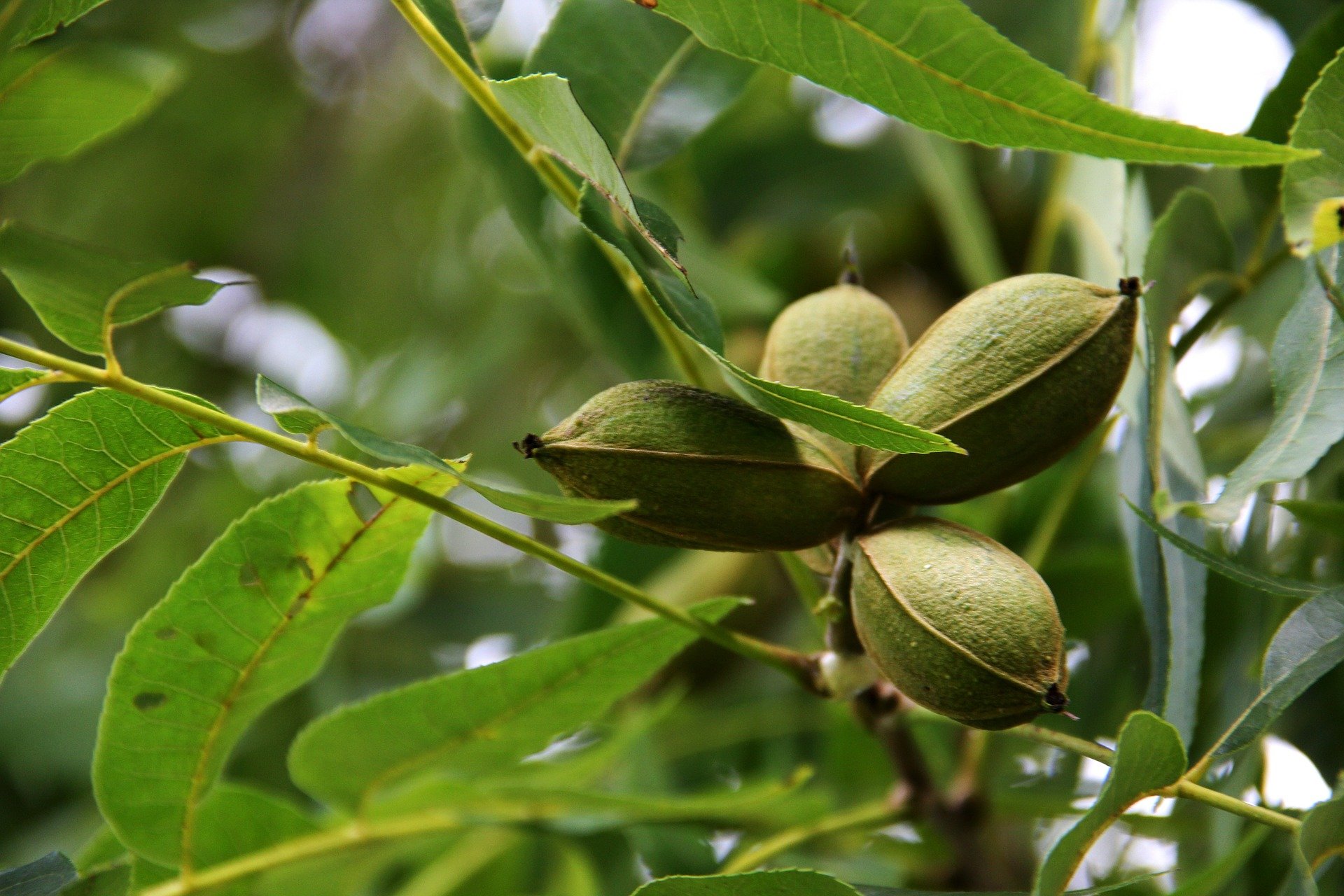 Tighter Regulations, Higher Quality
Pests and diseases have a measurable impact on crop yield and quality—for pecans, aphids are the primary villain—and U.S. growers have a seeming disadvantage here. International growers have more options available to combat pests and diseases, due to looser regulations. On the contrary, American growers have higher costs of production due to more regulation and their subsequent use of newer pest and disease control technologies. "In California, we're growing under the most stringent environmental regulations in the pecan industry. Second to that would be the other U.S. states," explains Mark Hendrixson, president of the California Pecan Growers Association.
However, this isn't necessarily a bad thing.
Though less evironmental regulation seems to give Mexico and other foreign producers an advantage, more and more consumers are desiring higher standards for their food, including proof of how and where it was grown. Food retailers like Whole Foods cater to the increasing demand for quality. (Their store brand, 365 Everyday Value, sources only U.S.-produced pecans.)
"We all want clean air, clean water, clean food. There are some competitive challenges, but the upside is that American pecan growers grow the safest, cleanest pecans in the world."
As we shift toward higher standards for food, the reporting and compliance aspect of Conservis provides a clear advantage for U.S. pecan growers. The Conservis system tracks all inputs and effortlessly generates clear reports for any stakeholders. Growers using Conservis are able to swiftly and confidently show exactly how their crop was farmed.
"I always compare it to organic growers. It's not that you use Conservis to promote that you're organic. It's that you can promote the absence of regulated chemicals you're not supposed to be using," says Brody Blain, long-time pecan grower, Conservis user, and Conservis Regional Sales Manager.
In addition to easily tracking and sharing data, Conservis customers also have a better handle on their cost of production. "It's not only compliance, it's knowing what your costs are so that you can make the right production and marketing decisions," says Jack Makowski, Market Development Manager at Conservis. "Knowing your costs, you know better how you can compete in the global market."

Foreign growers may grow pecans with fewer expenses, but there's a price to be paid for that—not a monetary one, but a price nonetheless. Regarding the practices of international growers, Hendrixson comments, "If you consider the impact of [these chemicals] on not only the nut but the rest of the environment, then there's a cost there that's not easily measured."
U.S. pecan farmers can help lead the way toward transparency and quality in our food supply. "It's really taking the high road, saying that we as U.S. growers can prove that we're not using chemicals that could potentially get into the food chain, unlike other countries," says Makowski.
Consumers increasingly want healthy, safe food grown with sustainable practices. With Conservis at their side, American pecan growers can compete globally and meet that demand.
Discover our Permanent Crop Platform