We can't believe it's already 2020! To kick off another year, we're thrilled to host customers at our annual Customer Summit. We spent last Thursday and Friday talking and learning together in Minneapolis. As a technology company that's all about people, gathering together in person is one of the best parts of our business, especially when it's with farmers.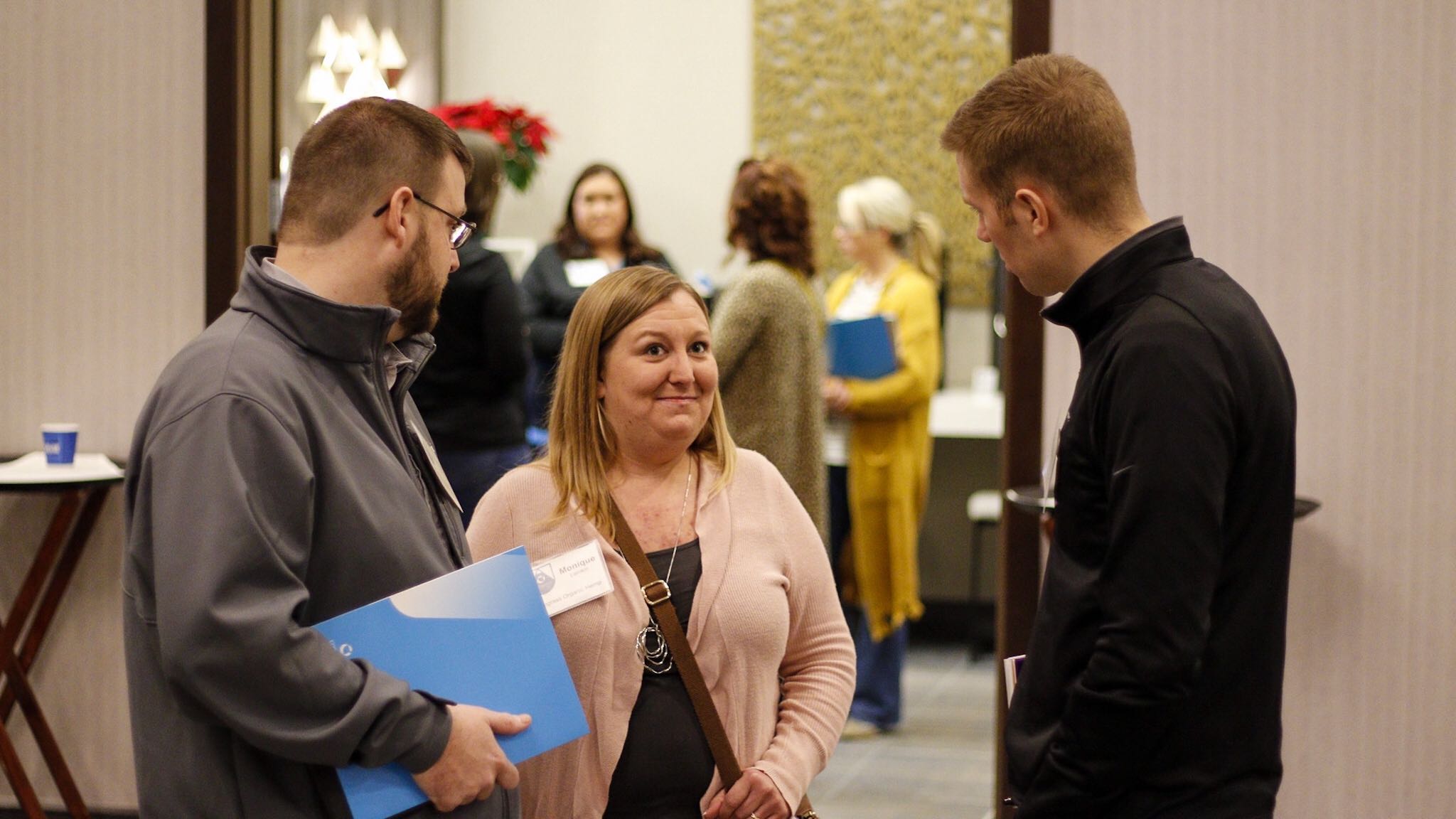 It's such a privilege to get to know our growers personally. The first farmer arrived early to the Summit, having anticipated traffic, and the Conservis employees he encountered were quick to recognize him and congratulate him on his new little girl, born just a few weeks earlier. With country music playing in the background, more and more farmers filtered into the main meeting room. Farm-style hospitality was evident everywhere with lots of smiles and laughs and hearty handshakes. Most conversations that started out with formal introductions quickly turned to chatty, casual ones as people realized who was standing in front of them. "So great to meet you — I've talked to you so many times!"
Our Customer Summits are a treasure trove. There are so many great moments of connection, and of course there's a lot of learning. Here are some of the highlights from last week!
Day 1: Welcome | Digging into the Conservis tools | Ag analysis
David Gehant, our VP of Customer Success, kicked off the day. After a quick and useful welcome, we did something that's maybe a bit unusual for a group that size — one by one every Conservis employee and farmer in attendance stood up and introduced themselves. As people recited their names and work/locations, and answered their question of choice from a list David provided, the group shared laughs and the room relaxed. It took some time, but building authentic relationships and connections with our customers is one of our biggest priorities.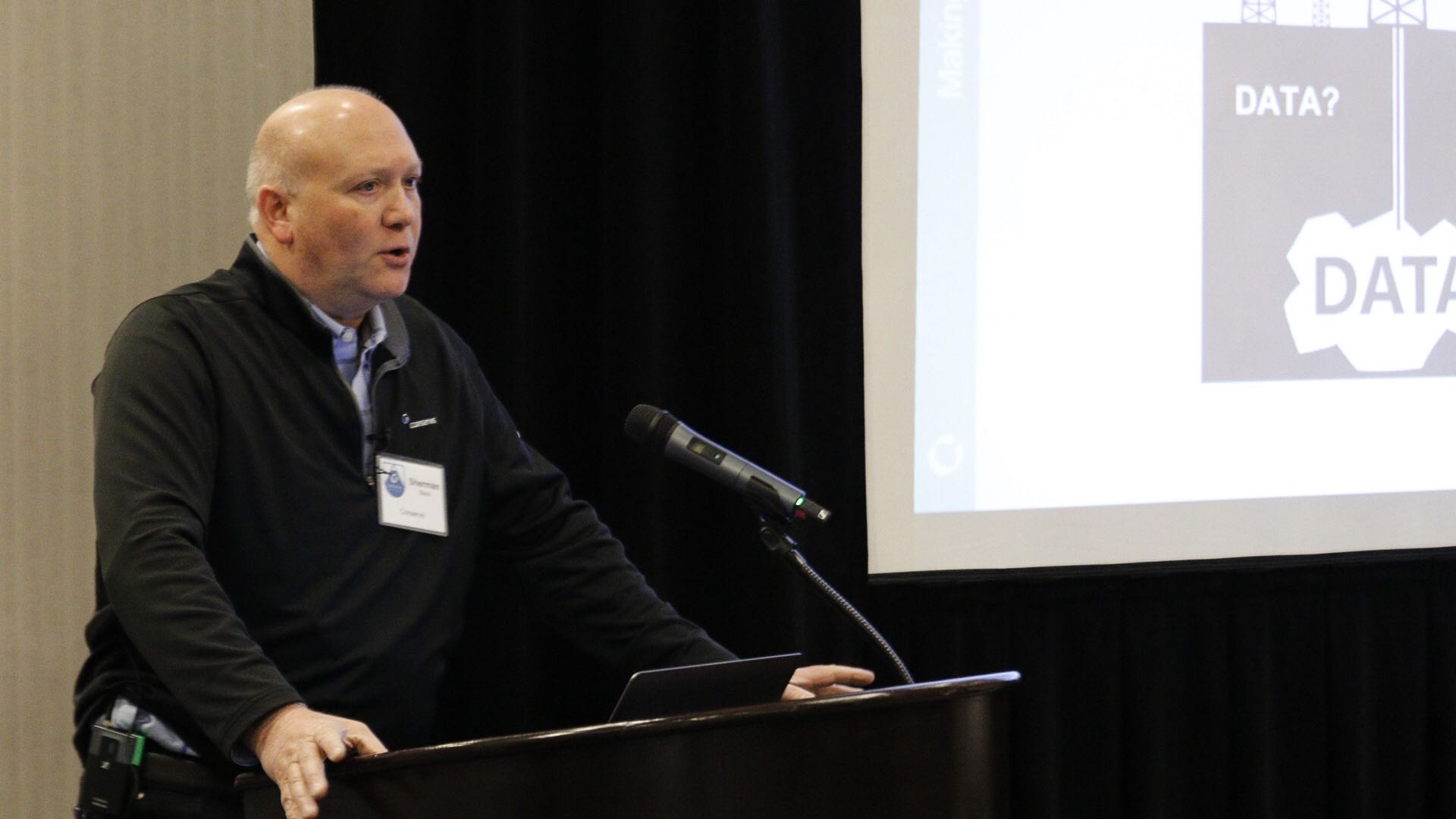 Our CEO, Sherman Black, officially opened the festivities with a talk titled "Making Your Data a Valuable Asset." Sherman discussed the value of data in the modern world (but only if it's used and leveraged), and he made the confident claim that Conservis will give growers twice as much value in 2020, highlighting the ways we continue to improve our system and build on what we've already done. He ended with an emphasis on one of our biggest values as a company, partnership with farmers: "We're here to listen, not just talk."

Following Sherman's presentation, we highlighted the sessions that customers could choose to attend that day, which were more hands-on than the previous year, based on customer feedback. Getting value from the time was emphasized — growers were encouraged to interrupt presenters at any time with thoughts or questions.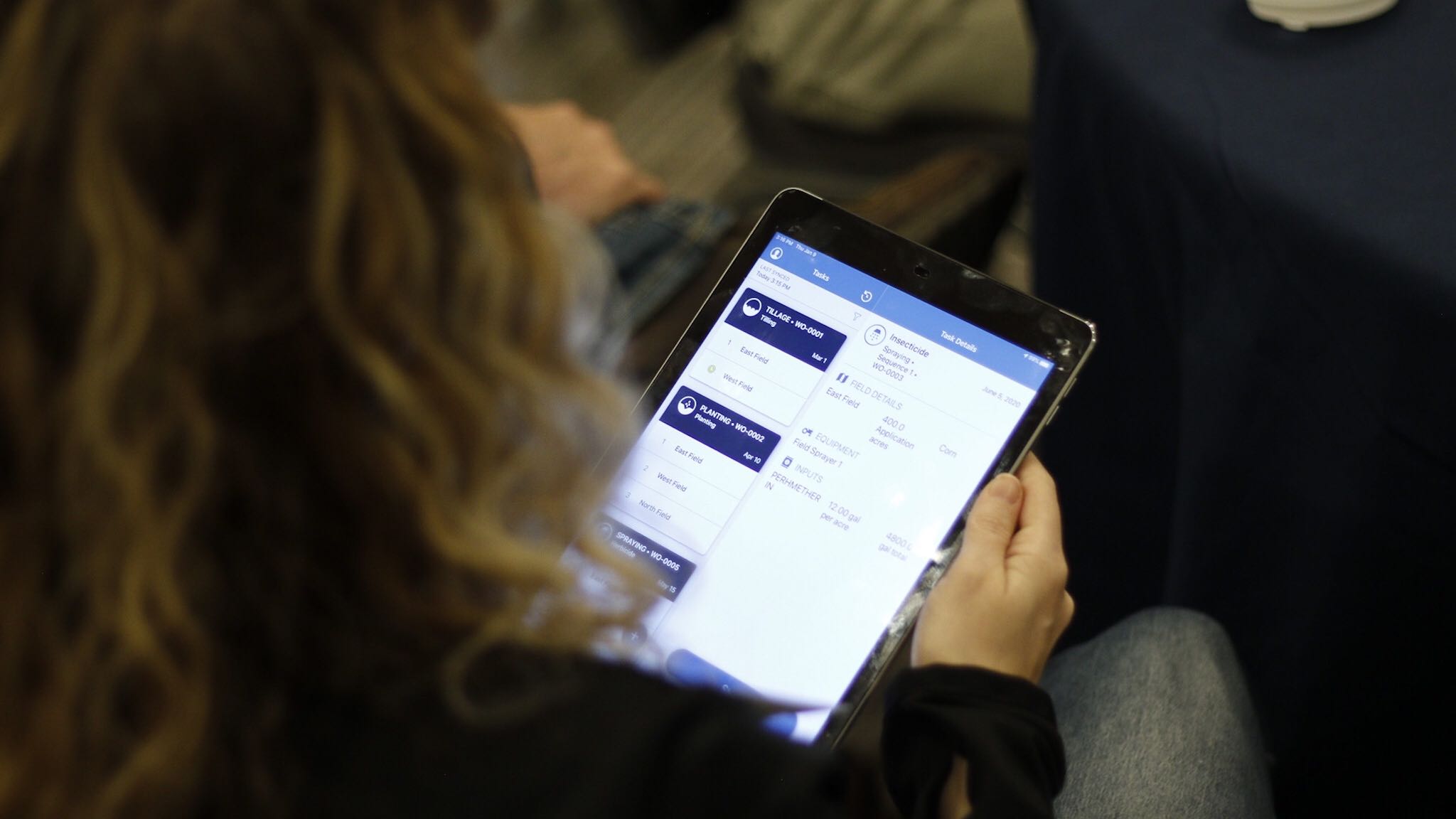 After a break for a delicious lunch, we broke out into workshops, which we'd grouped into three tracks: financial, insights and integration, and core platform capabilities. Sessions were casual and interactive. A few that stood out to growers as particularly useful were "In-field Cost of Production Insights," "Inputs Management Best Practices," the Financial Management sessions (101, 201, and 301), and "Farm Management Information System Best Practices."
Our keynote speaker for the evening was Steve Nicholson, a Grains and Oilseeds Analyst at Rabo AgriFinance. One grower mentioned that hearing from Steve was influential in his decision to attend the Summit this year. The room listened intently as he gave his perspective on the macro environment in U.S. agriculture and shared his analysis and thoughts for the future. We ended a great day with a night of drinks, dinner, and socializing.
Day 2: Broader expert education, and laughs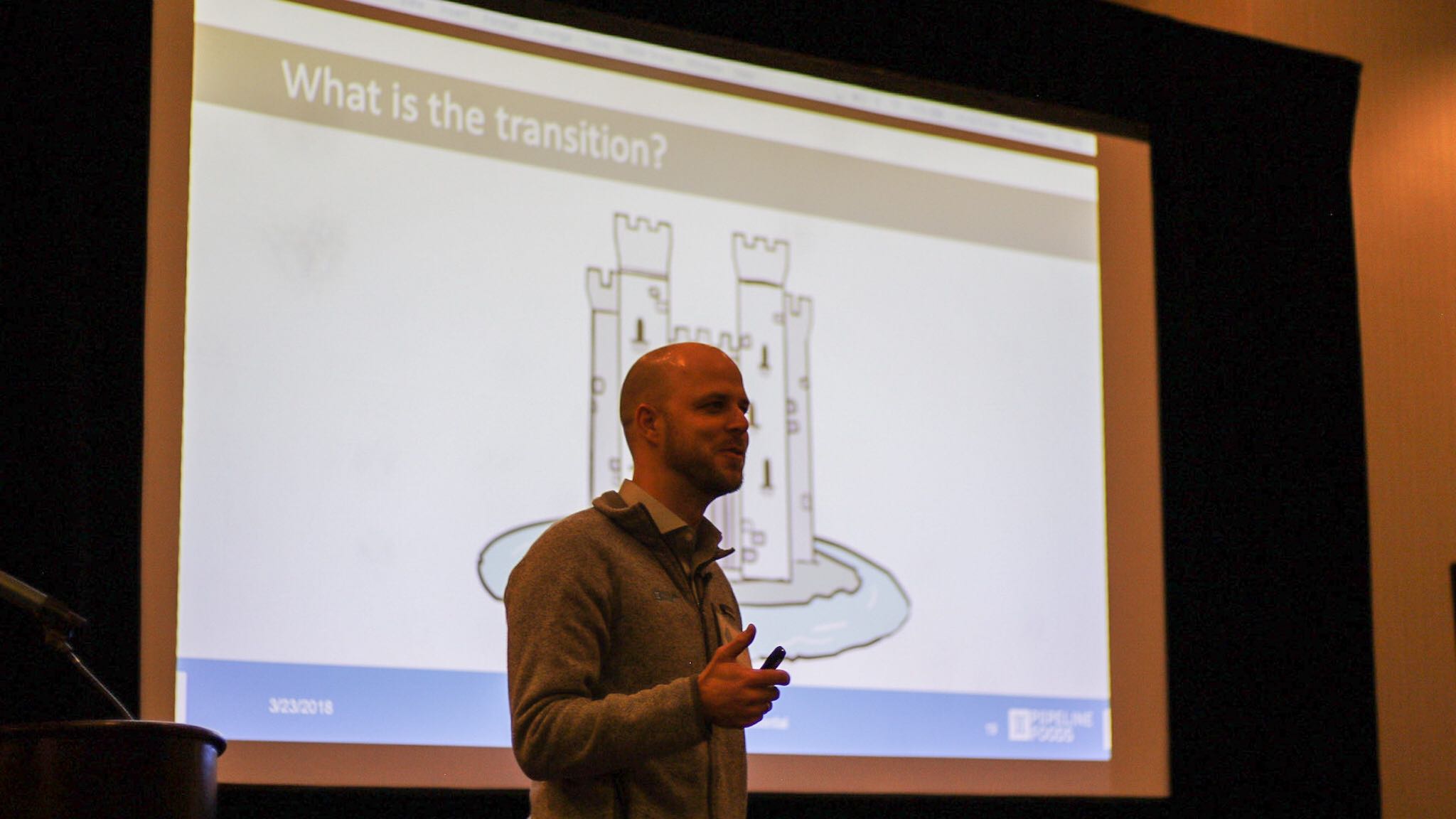 Friday was a shorter day, but just as packed with great connection and content. As we started with a light breakfast and informal group commentary on how yesterday went, one grower joked "I learned I should have went to bed earlier." As the room chuckled, he added, "There's just such value in getting together and sharing."
After breakfast we dove right into Friday's sessions on relevant and important topics in ag today. Growers chose two of these four to attend:
Financial Management: Take Control of Your Future —

Chris Olson from Rabo AgriFinance gave valuable tips and guidance to growers on how to take control of their operation's financial situation.

Getting Started with Organic — Eric Jackson and Anders Gurda of Pipeline Foods discussed all things organic, including insightful information and resources for growers who may be open to tapping into this in-demand market.
Thinking About Hemp? What You Need to Know — Steve Nicholson, along with hemp farmers Brandon Lamkin and Mike Sproule, led a lively and informative discussion on the market outlook and grower experience around this crop that has everyone talking.
Transitioning Change in Farm and Family

— Tom Hubler,

a consultant and author

, led a meaningful session on everything it means to have a family farm business and helpful ideas to manage transition through the generations. We provided attendees copies of his book

The Soul of Family Business: A Practical Guide to Family Business Success and a Loving Family

, published just last year.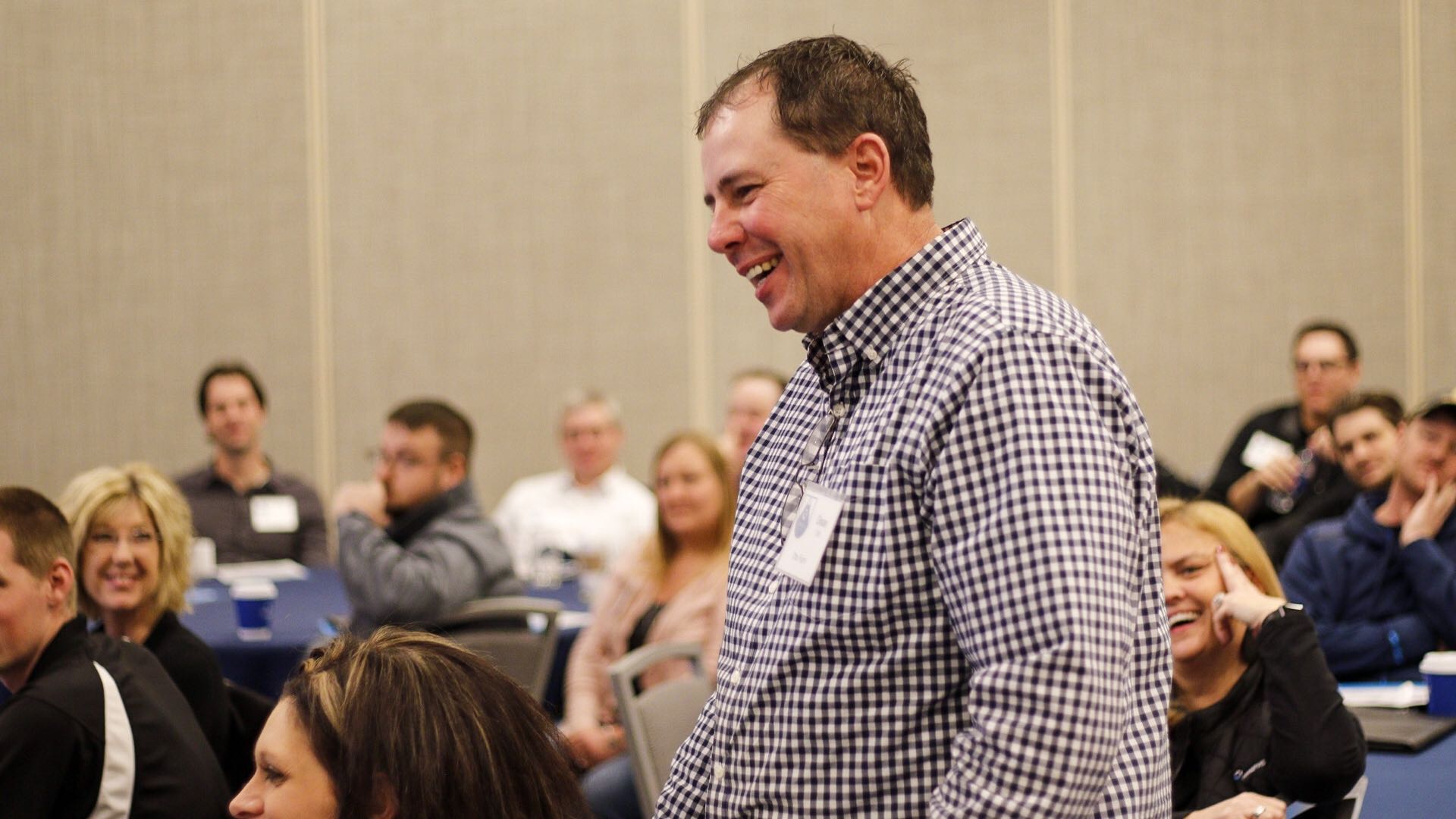 The Summit ended with keynote speaker Lyndy Phillips giving a humorous talk called "Laugh More, Stress Less," mixing laughs with information about stress and mental health. "You can't make stress go away, but you can't ignore it," he said. It was a great way to wrap up the Summit.
Providing real value for farm operations is our highest goal, so we're relentless about asking for feedback. We were happy to see in the event survey that 100% of farmers who attended the Summit this year would recommend attending to family and friends.
We think of growers as partners, and we're thrilled when we get to work with them in person. Thank you to all who attended, and we hope to see you again next year!
Conservis is the leading independent farm management software system. Interested to learn how our tools can bring value to your operation? Get in touch!