Taking the chore out of farm data management
---
Conservis provides farm management software to help you get a bird's eye view of your entire operation. Track field activities, manage inventories and analyze profitability with a single, integrated platform.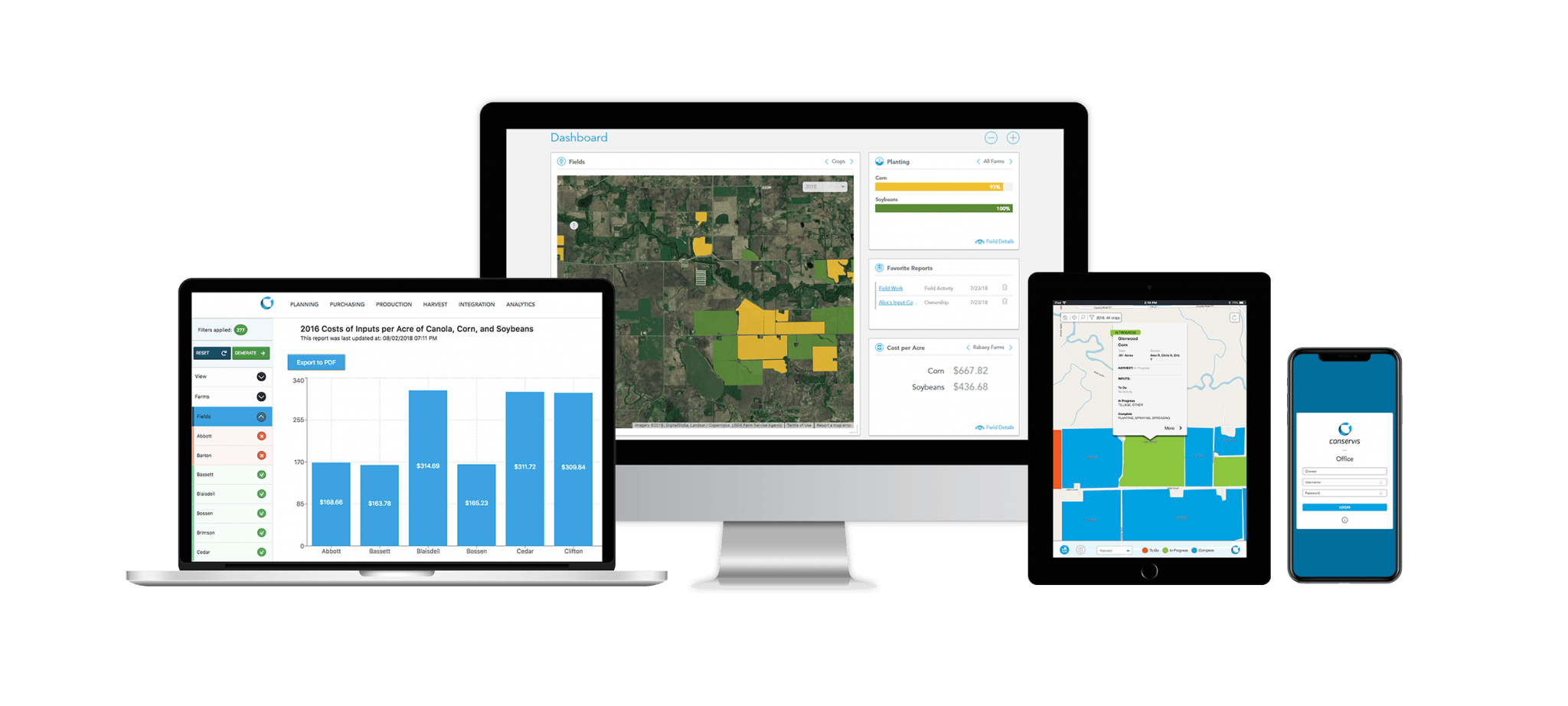 Capture field-level activities as they happen
Manage inventories and have work executed to what was planned
Access that information instantly on any screen
Use data to your advantage
Plan and budget for the season based on accurate information, not guesswork.
Spot gaps and inefficiencies while there's time to correct them.
Analyze progress daily, monthly and annually to see what worked, what didn't, and where your money goes.
Easily see what adding land or labor means to your bottom line.
Understand the risks and benefits of different growth scenarios and use it to your advantage.
Bring new assets into the system without slowing down the rest of the operation.