---
Farm management system to track field activities, manage inventories and analyze performance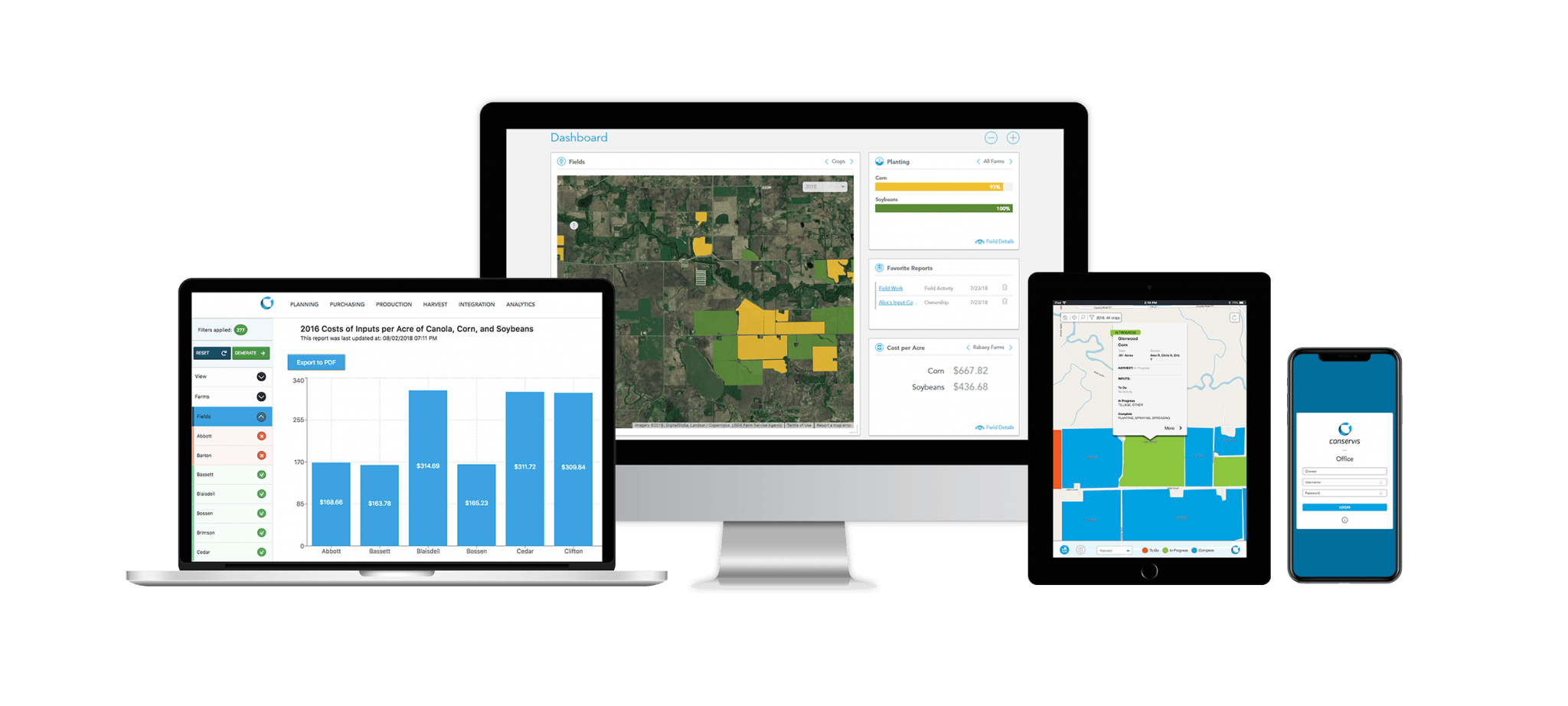 Conservis replaces paper tickets, making it easier to complete tedious and time-consuming tasks.
Direct activities; manage and assign tasks from anywhere.

Eliminate duplicate entry
Automatically integrate your as-applied and yield data from your Climate FieldView™ or John Deere Operations Center account.
Use it in all aspects of your business including crop plans, inventory management, land ownership and financials - No duplicate entry. No USBs needed.
See Conservis for yourself
We'll keep things simple. Let's start with a conversation and see where things go.
Earning trust, one farmer at a time.
"We've never had access to this level of information. Now I understand my margins and break-evens field by field."
"We don't have to wait until the work is done to know what happened. We can see it all in real time."